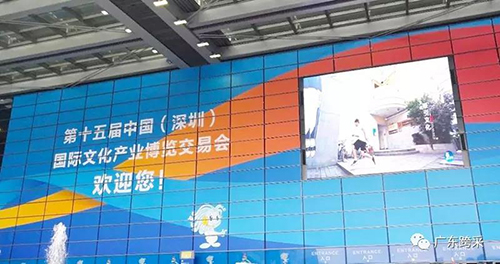 On May 20th, the 15th China (Shenzhen) International Cultural Industry Fair (hereinafter referred to as Shenzhen Cultural Fair) with the theme of "Eternal Theme: Expo and Trading" was closed in Shenzhen for 5 days. There are 9 pavilions in this fair, and a total of 2,312 government organizations, enterprises and institutions will exhibit and exhibit more than 100,000 cultural products at home and abroad. There were 103 countries and regions for visiting, exhibiting and purchasing, and 22167 overseas buyers. The overseas exhibition area accounted for 23.5%, and the level of internationalization further improved.

organizer:
Propaganda Department of the CPC Central Committee (National Press and Publication Administration, National Film Bureau)
Ministry of Culture and Tourism of the People's Republic
People's Republic of China Ministry of Commerce
State Administration of Radio and Television
China Council for the Promotion of International Trade
Guangdong Provincial People's Government
Shenzhen Municipal People's Government
organizer:
Shenzhen Newspaper Group
Shenzhen Radio, Film and Television Group
Shenzhen Publishing Group Co., Ltd.
Shenzhen International Cultural Industry Fair Fair
Time: May 16-20, 2019 (Thursday to Monday)
Professional Audience Day: May 16-17
Public Open Day: May 18-20
Venue: Shenzhen Convention and Exhibition Center
Exhibition area: 105000m2
Entrusted by the Organizing Committee, Guangdong Ksourcing Exhition Co., Ltd. invited nearly 1,500 international buyers from 95 countries to attend the meeting, which contributed to the purchase amount of 10.83 million intent:
Germany, France, the Philippines, Fiji, Gambia, Congo, Chile, Afghanistan, Russia, Argentina, Australia, Brazil, Poland, Belarus... The current cultural fair, Guangdong Ksourcing Exhition Co., Ltd. organization invited nearly 1,500 buyers from nearly 100 countries to We will visit and purchase, and organized 6 "Procurement Fairs" during the 5-day exhibition period to organize international buyers to connect with exhibitors in the fields of cultural tourism, film and television animation, creative design, arts and crafts, intangible cultural heritage, etc. The supply and demand sides negotiated at zero distance, which ultimately led to an intentional purchase amount of 10.83 million.

Apply for admission documents for purchasers


Lead the buyer's pavilion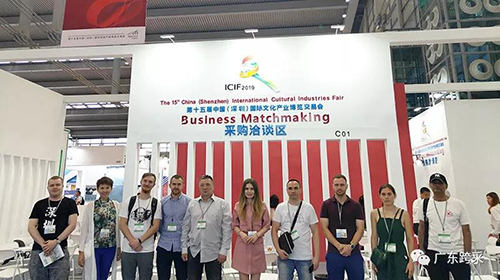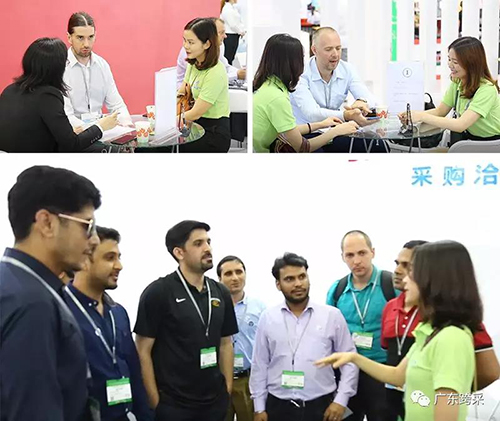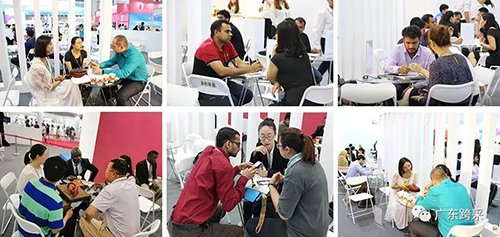 Organize purchase negotiation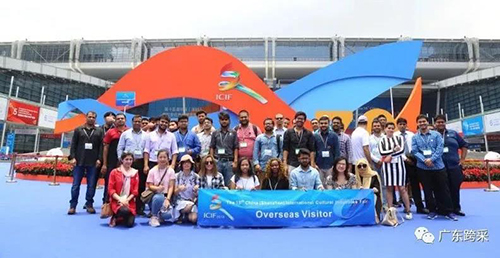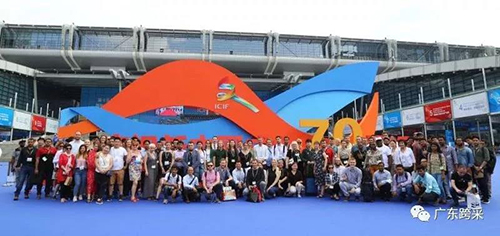 Purchaser photo