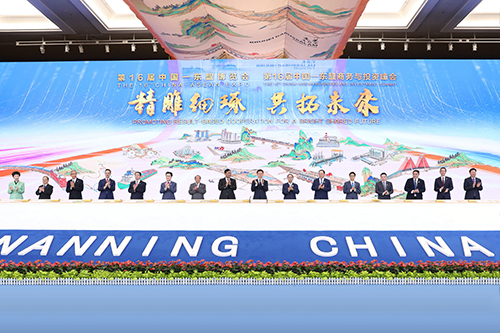 The China-ASEAN Expo (hereinafter referred to as the East Expo) is an international economic and trade event co-sponsored by the economic and trade authorities of the 10 governments of China and ASEAN and the ASEAN Secretariat. It has been successfully held for 16 times and has promoted and witnessed the China-ASEAN strategy. The continuous enrichment of the connotation of the partnership, the rapid improvement of the level of economic and trade cooperation, and the increasingly close interaction between the humanities and the people have played an important role in serving the "Belt and Road" construction.
In April 2017, General Secretary Xi Jinping spoke highly of the East Expo "become a beautiful business card in Guangxi and became an important open platform for China-ASEAN". In February 2014, the state identified the East Expo as "a special international influence" and "a key foreign-related forum and exhibition held at the national level", becoming one of the three types of exhibitions in the three countries.
organizer
Chinese Ministry of Commerce
Brunei Ministry of Finance and Economy
Cambodian Ministry of Commerce
Indonesian Ministry of Trade
Laos Ministry of Industry and Trade
Malaysian Ministry of International Trade and Industry
Myanmar Ministry of Commerce
Philippine Ministry of Trade and Industry
Singapore Ministry of Trade and Industry
Thai Ministry of Commerce
Vietnam Ministry of Industry and Trade
ASEAN Secretariat
organizer
Guangxi Zhuang Autonomous Region People's Government
Cooperation withGuangdong Ksourcing Exhition Co., Ltd.:
Since 2015, commissioned by the organizing committee, Guangdong Ksourcing Exhition Co., Ltd. is responsible for the international investment promotion of the East Expo. Every year, hundreds of overseas buyers are organized to visit the exhibition site to hold purchases and hold one-on-one procurement negotiation activities. 500 people, and won the "15 years of support, 15 years of glory" China-ASEAN Expo 15th anniversary outstanding buyer organization award.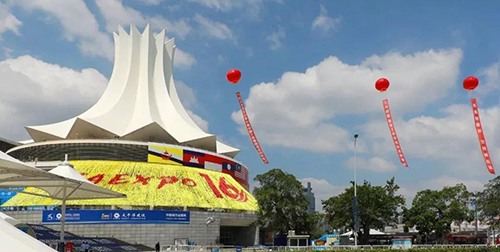 2019 ASEAN Expo (click image for details)