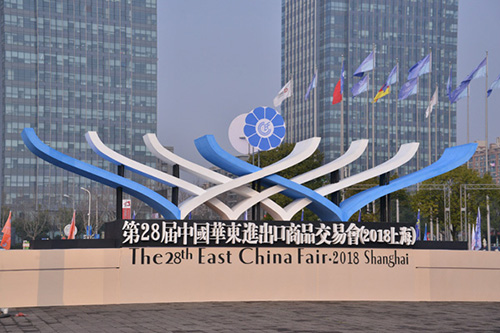 The East China Import and Export Commodities Fair ("China Fair") is supported by the Ministry of Commerce of the People's Republic of China, and nine provinces including Shanghai, Jiangsu, Zhejiang, Anhui, Fujian, Jiangxi, Shandong, Nanjing, and Ningbo. The city is co-sponsored and held in Shanghai every March. It is hosted by Shanghai Huajiao Exhibition Management Service Co., Ltd. The China International Trade Fair is the largest international economic and trade event in China with the largest scale, the largest number of merchants, the widest radiation, and the highest turnover.
Since 1991, the China Fair has been successfully held for 29 sessions. The 29th China International Fair was held at the Shanghai New International Expo Center with an exhibition area of 126,500 square meters and a standard booth of 5,868. There are more than 4,000 exhibitors in the clothing and apparel exhibition, textile fabric exhibition, household goods exhibition, decorative gift exhibition, modern lifestyle exhibition and cross-border electricity exhibition. Overseas exhibitors are from 16 countries and regions including Japan, South Korea, Poland, Lithuania, Malaysia, Thailand, Nepal, Pakistan, India, Myanmar, Indonesia, Vietnam, Kashmir, the United States, Hong Kong, China and Taiwan. At the 29th China International Fair, 22,757 merchants from 109 countries and regions around the world and 14,633 professional customers from China attended the fair, and the total export volume reached US$2.3 billion.
China Trade Fair and Guangdong Ksourcing Exhition Co., Ltd.-collection cooperation:
Since 2016, commissioned by the organizing committee, Guangdong Ksourcing Exhition Co., Ltd.-Collection is responsible for the group exhibition, investment promotion and procurement organization of the International Fair of the China International Fair, and organized Pakistan, Russia, France, India, Ukraine, Germany, Afghanistan, Turkey, More than 200 companies from Nepal and other countries participated in the exhibition.



2019 China International Fair (click image for details)