Nowadays, the invitation of overseas buyers has become a way to hold exhibitions and increase the utilization rate of booths. However, as the number of enterprises adopting this method continues to increase, the attention of overseas buyers to the booths has changed. Dispersed, so many companies have begun to use some more feasible measures to enhance the attention of overseas buyers to their booths. As a company specializing in overseas buyers' invitations and procurement fairs, Guangdong Ksourcing Exhition Co., Ltd. reminds you: What are the feasible measures for the booth to get the attention of overseas buyers?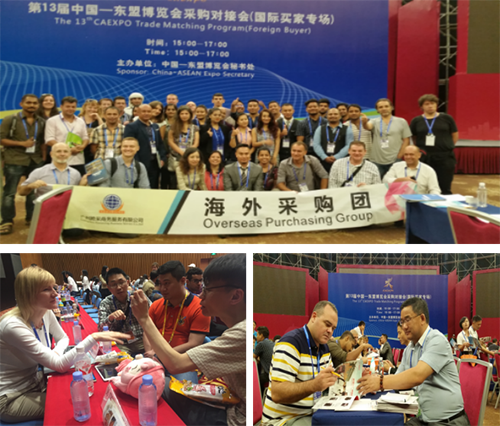 The first measure, introducing some individual elements in the design of the booth to attract the attention of overseas buyers
Overseas buyers accepting invitations usually come to the exhibition site with clear purchasing requirements, and will also make reservations for some enterprise booths that want to visit and negotiate. What if the company booth without prior appointments wants to attract overseas buyers to visit their booths? It is necessary to spend a lot of thoughts on the construction of the booth. For example, when building the booth, appropriate personal elements are introduced according to the attributes of the products, so that overseas buyers feel bright.
The second measure is to increase the influence of the booth from the appearance and enhance the attraction to overseas buyers.
If you want the booth to get the attention of overseas buyers, you can start from two aspects: appearance influence and connotation impact. Since the connotation impact is corporate culture and precipitation, it is difficult to make changes directly, which means that when the attention of overseas buyers is increased, efforts should be made to enhance the influence of the appearance of the company booth. Therefore, in the booth, this medium that can establish direct contact with potential overseas buyers will create some unique shapes, in addition to introducing some relatively strong colors to deepen the first impression of overseas buyers.
The above content is an introduction to the feasibility of the booth to get the attention of overseas buyers. In order to maximize the benefits of overseas buyers' inviting work, it is the responsibility of the overseas company to be invited by a professional company. The booth construction was also completed by a professional construction company.