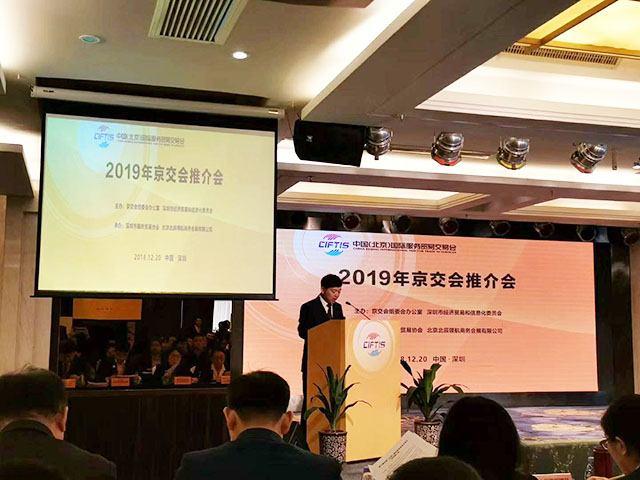 On December 20th, in order to help the service trade cooperation and development in South China, strengthen the deep connection between the Beijing Trade Fair and Shenzhen City and Guangdong Province and surrounding provinces and cities, China (Beijing) International Service Trade Fair (referred to as "Jingjiao Fair" in 2019) The promotion will be held in Shenzhen. At the meeting, Guangdong Ksourcing Exhition Co., Ltd. and Australia's China-Australia Commercial Industrial Park reached strategic cooperation in exhibitions, trade and supply chain at home and abroad.

Director of the Office of the Organizing Committee of the Beijing International Trade Fair, Zhang Yi, Deputy Director of the China International Economic and Technical Exchange Center, Director of the Office of the Organizing Committee of the Beijing Municipal Communications Commission, Ni Yuegang, Deputy Director of the Beijing Municipal Bureau of Commerce, and Gao Lin, Deputy Director of the Shenzhen Economic and Trade and Information Technology Committee, attended the promotion meeting. Relevant persons in charge of the commercial departments of Guangdong, Fujian, Guangxi, Hainan, Xiamen, Shenzhen, etc., China Service Trade Association, China Conference and Exhibition Economy Research Association, National Traditional Chinese Medicine Administration Traditional Medicine International Exchange Center, Australia (Melbourne) International Convention and Exhibition Center More than 200 representatives from special contractors such as joint stock companies and representatives from Hong Kong attended the meeting to witness this important moment.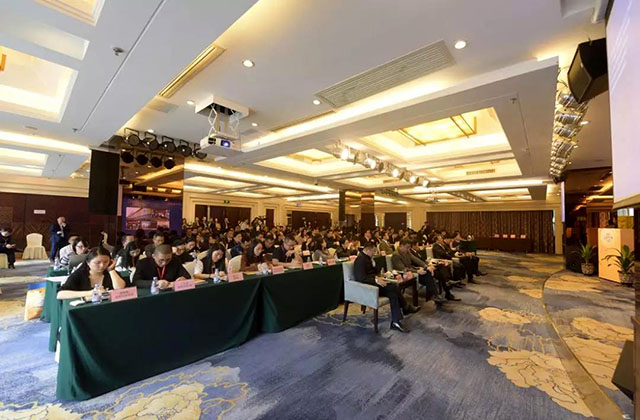 According to the content of the agreement, the two parties will rely on their respective resource advantages to carry out extensive cooperation in many aspects of exhibitions, trade, supply chain and channels at home and abroad, better promote the integration of various industries, and promote exchanges and cooperation between Chinese and Australian companies at home and abroad. Domestic companies go overseas and overseas companies come to China.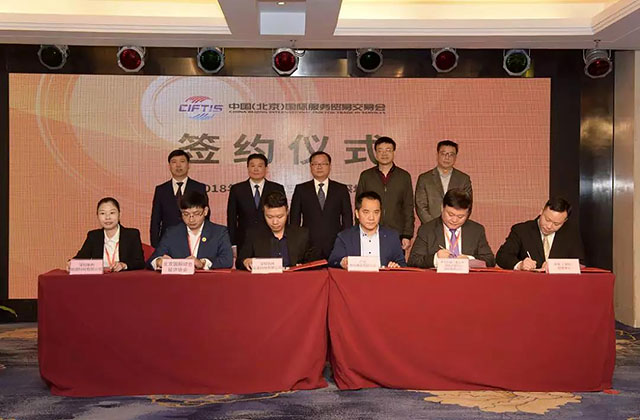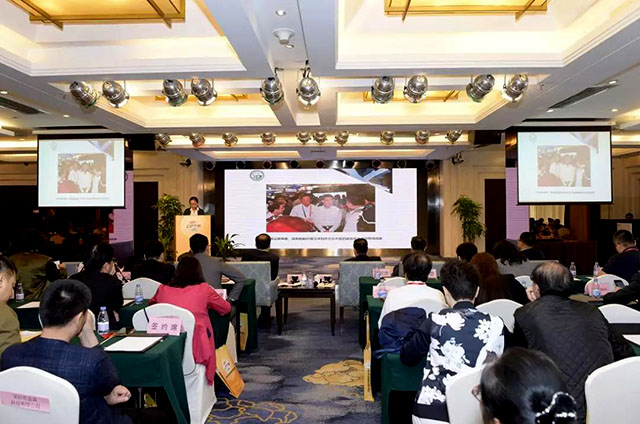 About the Beijing International Trade Fair
The only national, international and comprehensive service trade platform in the world has been held in Beijing on May 28th every year since 2012. With the permanent support of the World Trade Organization, UNCTAD and OECD, the Beijing International Trade Fair is the only comprehensive service trade fair covering the 12 major areas of service trade.
The 6th Beijing International Trade Fair will be held at the Beijing National Convention Center from May 28 to June 1, 2019, and will attract more than 120 countries and regions to participate in the conference. The Beijing International Trade Fair will closely combine the development trend of manufacturing service and digitalization of service industry, with the theme of "openness, innovation, wisdom and integration", highlighting "innovation-driven, open-leading" and highlighting the digital, new economy and new service formats. And other content, focusing on the four key areas of technology services, cultural services, health services, business services, continue to hold exhibitions, forums, negotiations and trading three major types of activities.
About China-Australia Commercial Industrial Park
Sino-Australian Commercial Industrial Park is a well-known multi-service system in Australia that integrates business office, warehousing logistics, industry service and media promotion with the core of exhibitions. It integrates exhibition, exhibition hall, law, finance, accounting, tourism and business services. , investment, immigration, hotels, radio newspapers and online media groups, science parks, international offices, shared spaces, cross-border e-commerce industrial parks and other political and business resources, with international influence, create a broader market for enterprises, provide a Stationary public service is the driving force for the international development of enterprises.