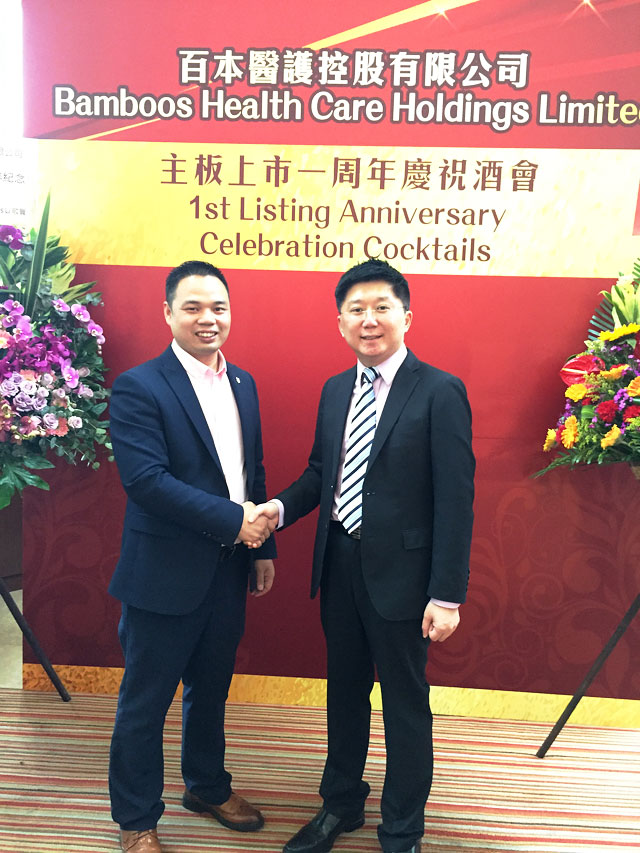 On March 1st, the first anniversary of the listing of the main board of Baiben Healthcare Holdings Co., Ltd. was held at the Conrad Hong Kong Coffee Garden. Zheng Fu, the organizing committee of China International Senior Health Industry Expo and deputy general manager of Guangdong Ksourcing, was invited as a special guest to interact with celebrities from all walks of life in Hong Kong and reached a multi-faceted willingness to cooperate with the industry-related health industry.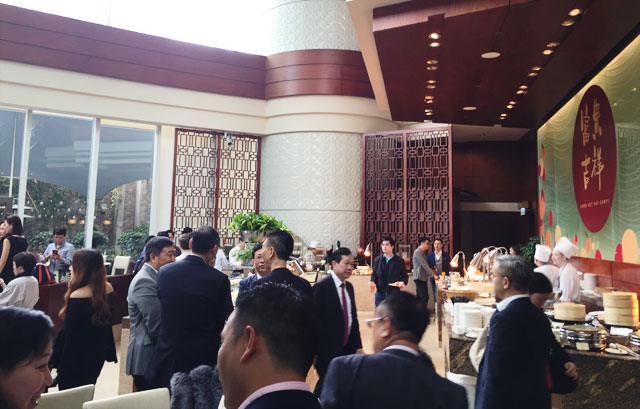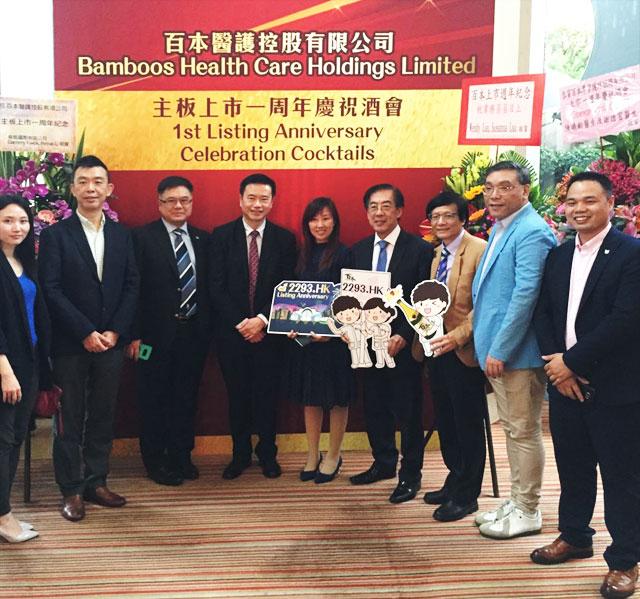 Hong Kong Senior Citizens Association President Cai Shaowei, Duty Secretary Yan Guoqing, Hong Kong Maternal and Child Care Association Dong Liang Zhijun, Vice President Lin Guangde, Executive Director of China International Nursing Home Dean Association Liu Yunhua, Hong Kong Western Medicine Union President Yang Chaofa, Hong Kong Investment Dr. Chen Yuhua, Chairman of the Association of Friends Relations, Luo Wenhao, Chairman of the Greater Health and Technology Projects Group of the Greater Hong Kong Economic and Trade Association of Guangdong, Hong Kong and Macau, Chen Ruiyi, Deputy Director of Swiss Bank, and Manager Wen Tianqing, Chen Wenwei, Member of the Tuen Mun District, Hong Kong Special Administrative Region, Lions Clubs International, China Hong Kong and Macao 303 District Peace Poster Committee Chairman Chen Zuxuan, JP Justice Chen Hanwei and other nearly 200 Hong Kong celebrities attended the reception, the atmosphere was warm.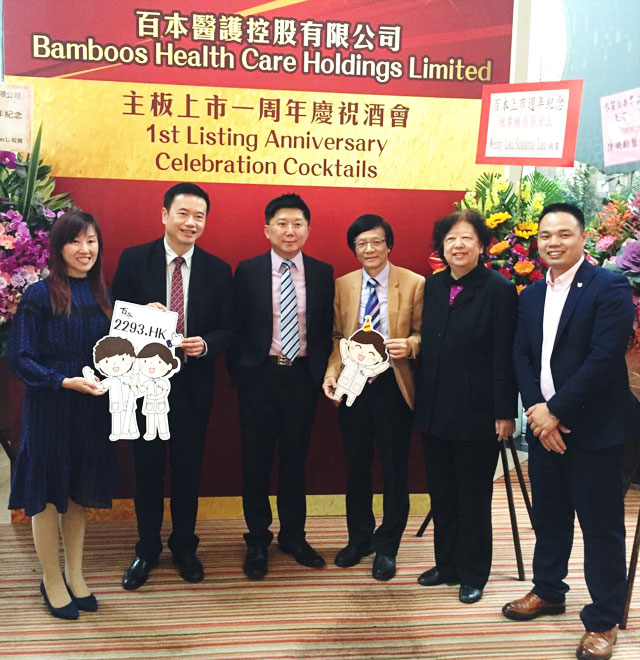 Hundreds of Health Care Holdings Limited is a company listed on the Hong Kong Stock Exchange (No. 2293). Its members, 100 Professional Care Services Limited, are rooted in Hong Kong and offer a comprehensive medical and nursing staffing programme. They have won the Best Hong Kong Healthcare Brand Award – Hong Kong Corporate Brand Award. More than 18,000 qualified medical professionals registered by Hundreds of Companies can provide a wide range of medical care services for hospitals, clinics, institutions, medical institutions, companies and individuals, including medical support and private care programs to meet the needs of the public. The need for high quality healthcare services.