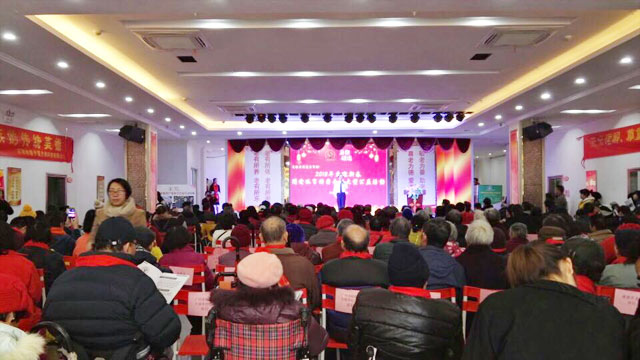 Yiwu Research and Selection of 2018 New Year's Eve for the Elderly and the Elderly
On the afternoon of February 2, the Guangzhou Retirement Service Industry Association hosted the "Easy Research and Selection of 2018 New Year's Eve for the New Year's Eve for the Elderly and the Elders". Zheng Fu, deputy general manager of Guangdong Cross-Exhibition Co., Ltd., was invited as the vice president of the association to participate in and actively participate in charitable donations, and more than 200 people from the relevant departments of the Guangzhou Civil Affairs Bureau, association consultants, association experts, association members and social lovers. The leading guests witnessed the charity activities of donating many elderly people in Guangzhou.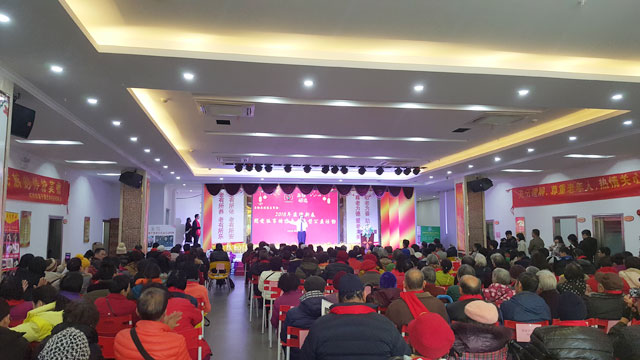 Activity scene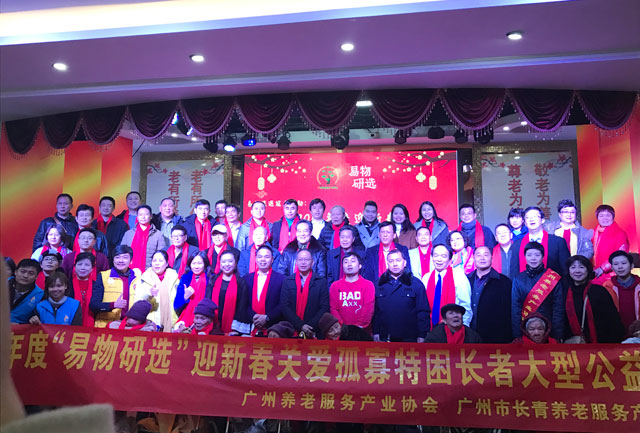 Guest photo
The event set up a face-to-face material donation link. Deputy General Manager Zheng Fu donated the materials and red envelopes to the elderly and embarrassed elders present, so that the elders who were donated felt the love from the society.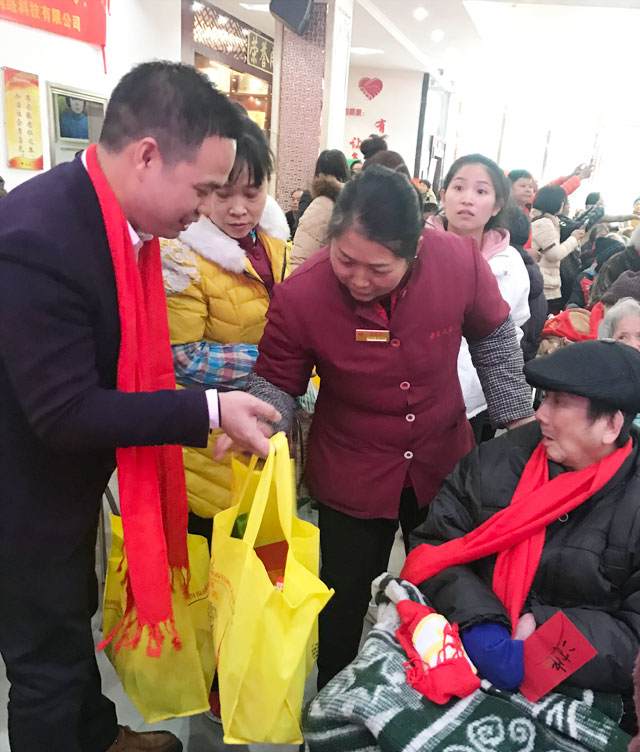 Deputy General Manager Zheng Fu donated materials to the elderly
It is reported that since 2015, the Guangzhou Aged Care Service Industry Association has successfully held many large-scale public welfare activities for caring for the elderly and the elderly. It is hoped that through this kind of activities, the traditional Chinese virtues of respecting the elderly, providing for the elderly and helping the elderly will be widely publicized, and at the same time attract more People with lofty ideals are involved in the old-age care business and become a big and strong old-age service industry.
Guangdong Cross-Exhibition Exhibition always adheres to the enterprise with social responsibility and mission sense. While developing, it insists on actively fulfilling corporate social responsibility. Since its inception, Guangdong has adopted a grateful society and actively participated in various public welfare activities to make its own contribution to China's public welfare undertakings.
The association awarded the Guangdong Cross-Care Love Donation Support Unit Plaque