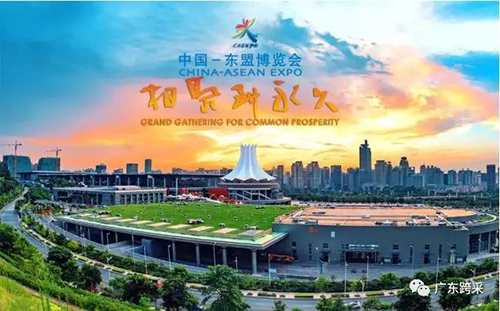 The CHINA -ASEAN Expo(CAEXPO)is co-sponsored by ministries/department of commerce or industry and trade of China and the 10 ASEAN member states as well as the ASEAN Secretariat,and is organized by the People's Government of Guangxi Zhuang Autonomous Region.Having been successfully concluded for 15 sessions so far,the CAEXPO has grown into an event of special international influence and plays an important role in promoting the China -ASEAN friendly cooperation and building the 21st Century Maritime Silk Road.
The 16th CHINA - ASEAN Expo will implement the CHINA - ASEAN Strategic Partnership 2030 Vision and closely link to the upgrade of CHINA - ASEAN Free Trade Zone, with the goal of technological innovation to promote industrial upgrading and the digital, networked, the integration and development of intelligent and manufacturing industry as a opportunity to fully demonstrate the technological advantages of artificial intelligence in industrial upgrading, product development, service innovation, etc., and continuously deepen CHINA - ASEAN technology and capacity cooperation to create the CHINA - ASEAN all-round interconnection platform in some key areas, such as infrastructure, digital, technological innovation and finance.
One. Date
September 20-23,2019 (September 23 is the Public Open Day.)

Two. Content
Nanning International Convention and Exhibition Center
● Exhibition Space: 104,000 ㎡
● Address: No.106 Minzu Avenue, Nanning, China
● Display Content: Five Pavilions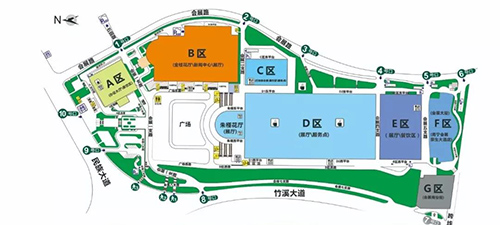 1.Pavilion of Commodity Trade
● ASEAN Commodities:food,beverage,consumer goods,bulk commodities,service products,etc.
● Other Foreign Countries:foodstuffs,consumer goods,service sectors
● China:
Machinery&Equipment:engineering machinery and vehicles,food processing and packaging machinery,electric power equipment and new sources of energy,farming machinery
Electrical Appliances&Electronics:telecommunications equipment,smart software,smart household appliances,consumer electronics
Building Materials:doors,windows and curtain walls,indoor decorative/ornamental materials
2.Pavilion of Investment Cooperation
International Economic and Industrial Capacity Cooperation:international project contracting,labor cooperation,resource developing,IT,energy developing,infrastructure construction,industrial parks development,industrial capacity cooperation in railway,non-ferrous metal,electric powerAgricultural Cooperation:the 4th China-ASEAN Agricultural Cooperation Exhibition(CHINA-ASEAN agricultural cooperation achievements,modern agricultural demonstration parks,agricultural high-tech and investment projects,logistics and cold chain transportation,etc.)
3.Pavilion of Advanced Technology
Science and Technology:AI,advanced manufacturing,smart cities,innovation&entrepreneurship,innovative technology in health industry,ASEAN innovative science and technology
Meteorological Products:meteorological equipment,meteorological station equipment,meteorological system,weather forecast video production,meteorological services
Environmental Protection:treatment technologies of water,environment,atmosphere,soil,noise and solid waste,environment monitoring and testing instrument,energy conservation,resource recycling,environmental emergency equipment and technology service
4.Pavilion of Trade in Services
Financial Services:corporate finance such as RMB settlement,credit insurance,credit loans,personal financial information consultation such as funds,securities,insurance investment and wealth management,and innovative finance such as technology finance and internet finance.
Travel Services:city image,tourism project cooperation,travel consultation,etc.
Talent Services:talents,innovation and entrepreneurship at home and abroad,etc.
5.Pavilion of Cities of Charm
For the 11 representative cities chosen as Cities of Charm of China and the 10 ASEAN countries,promotion campaigns and city-to-city networking events will be arranged during the fair period.Cities of Charm that have been confirmed for the 16th CAEXPO:Chengdu(China)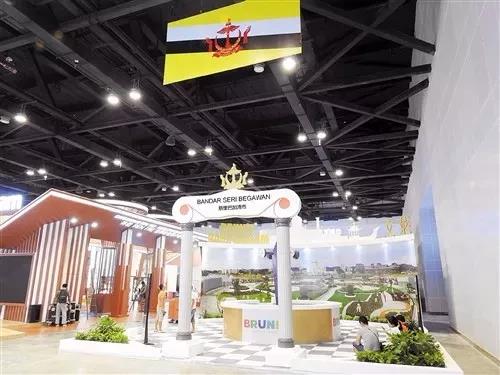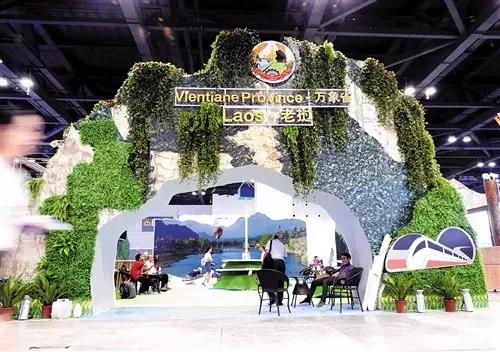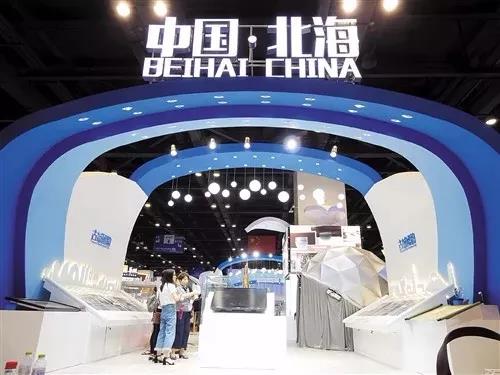 Guangxi Agricultural Exhibition Center(CAEXPO Agriculture Exhibition 2019)
In order to further optimize the exhibition environment and provide more complete supporting facilities and better services for participating enterprises,the venue of the 2019 CHINA-ASEAN Expo Agricultural Exhibition will be moved from Guangxi Exhibition Hall to Guangxi Agricultural Exhibition Center.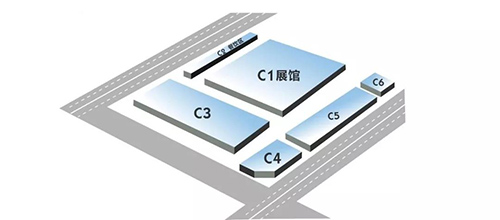 ● Exhibition Space:20,000㎡C1 exhibition hall(tentative)
● Address:88 Changhong Road,Nanning,China
● Featured Exhibits:Green agricultural products and food,fishery and animal husbandry products,high quality fruits,tea,ASEAN specialty coffee and food,agricultural e-commerce,etc.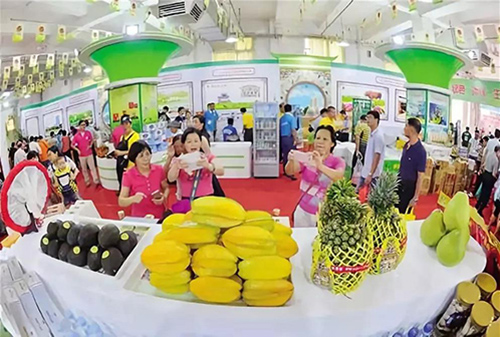 Exhibition Hall A and B,Huanan City,Nanning(CAEXPO Light Industry Exhibition 2019)
● Exhibition Space:10,000㎡
● Address:No.56 Shajing Avenue,Jiangnan District,Nanning,China
● Featured Exhibits:Daily consumer goods,craft accessories,educational toys,leisure sports,etc.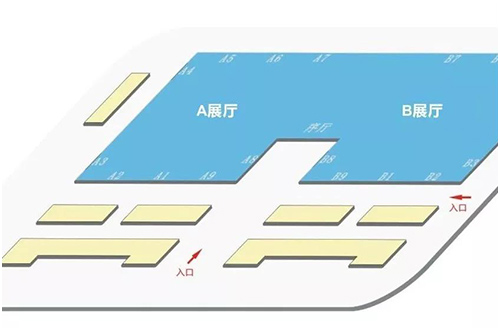 Third、Major Sideline Programs&Events
(One)Theme Country Event
◆Indonesia
◆Opening Ceremony of the Indonesia pavilion of city of charm
◆Promotion Conference
◆Roundtable Talks between Cambodian leader and entrepreneurs
(Two)Special Partner
◆Promotion Conference
(Third)The 16th Sideline High-end Conferences and Forums(partially,in no particular order)
◯The 16th CHINA-ASEAN Expo International Capacity and Equipment Manufacturing Cooperation Series Forum
◯The 4th CHINA-ASEAN Agricultural Cooperation Forum
◯The 9th ASEAN Plus Three Food Security Roundtable Meeting
◯The 7th China-ASEAN Forum on Technology Transfer and Collaborative Innovation
◯China-ASEAN Forum on Environment Cooperation(2019)
◯The 14th CHINA-ASEAN Cultural Forum
◯2019 China-ASEAN Vocational Education Exhibition and Forum
◯China-ASEAN Statistical Forum 2019
◯The 6th China-ASEAN Fiscal and Taxation Cooperation Forum
◯The 11th China-ASEAN Summit Forum on Financial Cooperation&Development
◯The 5th China-ASEAN Insurance Cooperation&Development Forum
◯the 10th China-ASEAN Mining Cooperation Forum&Exhibition
◯The 12th China-ASEAN Think Tank Strategic Dialogue Forum
◯the Meeting on ASEAN-China Maritime Consultation Mechanism
◯2019 China-ASEAN Forum on Innovation and Entrepreneurship
◯China-ASEAN University(Country and Regional Studies)Think-Tank Network Forum
◯China-ASEAN E-Commerce Summit 2019
◯China-ASEAN Mayors'Forum 2019
◯Financial Forum on China-ASEAN Infrastructure Connectivity Convened
◯China-ASEAN Port Cites Cooperation Network Work Conference
◯China-ASEAN Electric Power Cooperation&Development Forum 2019
◯The 13th ASEAN-China Forum on Social Development and Poverty Reduction
◯China-ASEAN Forum on Disaster Prevention and Emergency Management
◯The 5th China-ASEAN Drug Cooperation and Development Summit Forum
◯China-ASEAN Forum on Traditional Medicine&Health Tourism(Bama Forum)
◯The 4th China-ASEAN Business Leaders Forum
◯The 15th Guangxi-Taiwan Business&Cultural Cooperation Forum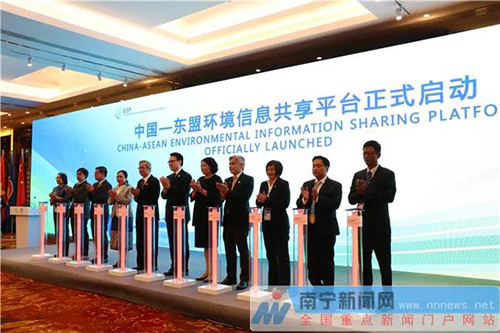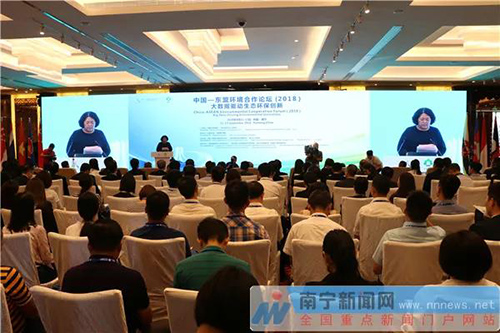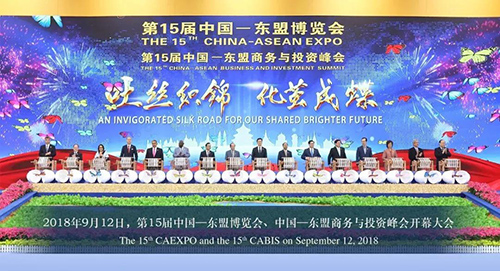 (Four)Trade and Investment promotion Programs
Pavilion of Commodity Trade
◆Sourcing conferences of ASEAN countries
◆Sourcing conferences of international buyers
◆Sourcing conferences of building materials,food processing and packaging machinery,electric power equipment and new sources of energy and electronics,etc.
◆ASEAN Countries Buyers Special Procurement Matchmaking Meeting
Pavilion of Investment Cooperation
◆CAEXPO Roundtable Meeting on Investment Cooperation
◆Promotion Conference on ASEAN Industrial Parks
◆China-ASEAN Infrastructures Cooperation Forum
◆Chinese Economic and Commercial Counselors in ASEAN Countries Meet and Talk with Entrepreneurs
◆China-ASEAN Expo Tourism Exhibition
◆China-ASEAN Expo Project Matching Program
◆10 ASEAN Member Countries Investment and Trade Promotion Conference
◆Invited Partner Investment Promotion Conference
◆China Key Industries Investment Promotion Conference
◆Project Agreement Signing Ceremony
◆Key Park Investment Promotion Conference
Pavilion of Advanced Technology
◆China-ASEAN Science and Technology Matching Seminar
Pavilion of Trade in Services
◆Overseas Talent Innovation and Entrepreneurship Achievements Project Docking Meeting and Project Road Show Promotion Meeting
◆Meetings between banks and Chinese companies investing in ASEAN countries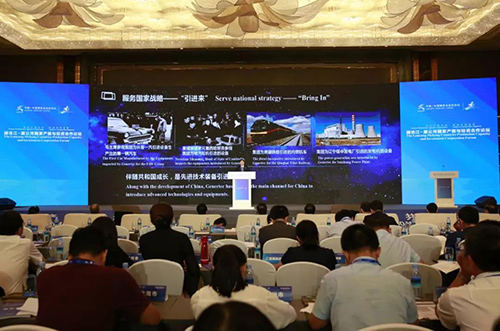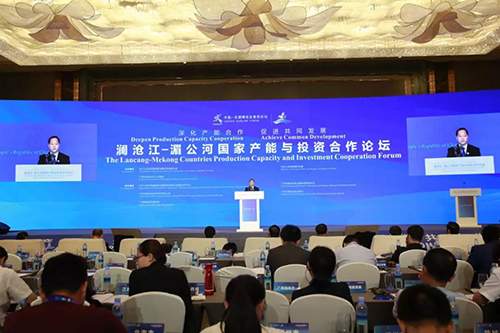 (Note:If there is any adjustment,the latest announcement will prevail.)
Four、Exhibition Service
Enterprise Promotion Services:The official authority media helps companies to enhance brand awareness and open up international markets.
Information Services:Provide the latest industry trends and keep abreast of market opportunities.
Transport Customs Clearance:Provide convenient and fast transportation clearance and exhibit entry services.
Business Services:provide hotel information,ticket reservations,currency exchange,business travel services,etc.
Transportation Services:The charter flights will cover major cities in China from Nanning to ASEAN.
Document Service:online,convenient and fast
Five、Contact
Guangdong Ksourcing exhibition co.,ltd
Address:Room 2413-2418 Dongling Plaza,NO.71 of Automobile City Avenue Xintang Zengcheng Guangzhou
Tel:+86 020-38109036
Web:www.ksourcing.com