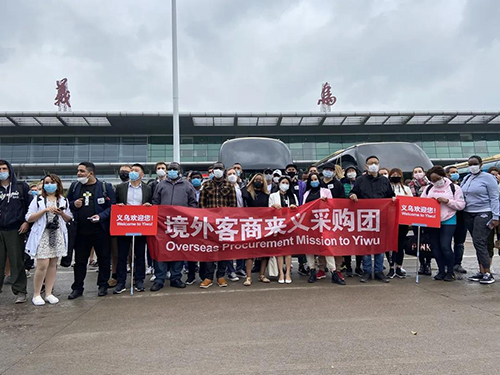 "This time in Yiwu, we came empty-handed and hope to return with a full load." On the morning of March 27, 204 heads of foreign trade companies based in China from 34 countries and regions arrived in Yiwu by charter flight from Guangzhou Baiyun International Airport . This is the second batch of overseas procurement missions recruited by charter flights from Guangdong Ksourcing organization after 245 foreign investors from 41 countries came to purchase on March 16.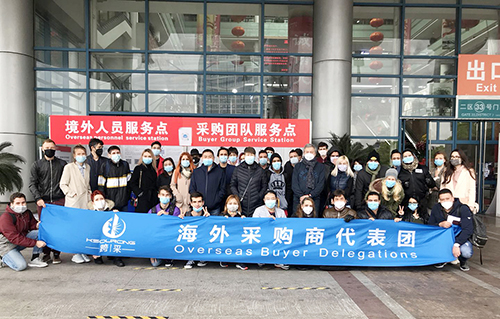 After passing through a series of "cumbersome" procedures such as infrared temperature measurement channels and presenting passports, many foreign businessmen were relieved and showed a long-lost smile. Subsequently, the batch of foreign businessmen took the bus to the International Trade City and started a three-day market purchasing journey. "Strict prevention and control measures are for everyone's health and safety, and these processes make us feel safe." Foreign businessmen said.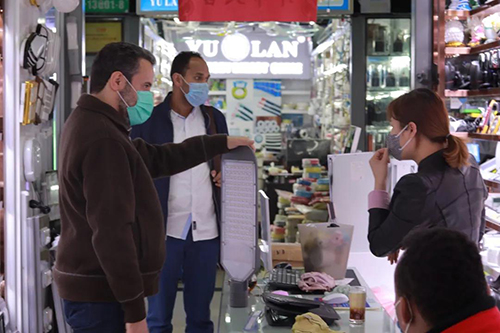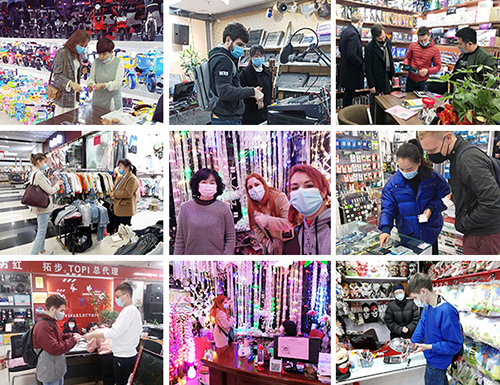 Foreign merchants visit the mall and start purchasing mode

The Yiwu market was the first to open the market, showing the market confidence of global businessmen that "the epidemic is worry-free, the market is harmless, and the business opportunities are unlimited."
Moroccan foreign businessman Ibrahim is based in Shenzhen and is mainly engaged in foreign trade import and export business. He said that Yiwu Market is known as the "World Supermarket", has a full range of various products, and fast and convenient logistics channels, which are all factors that attract him to purchase. "Because of the epidemic situation, many customers have tight stocks and have been urging me to place orders." Seeing more and more orders on hand, Ibrahim received a purchase invitation from Yiwu.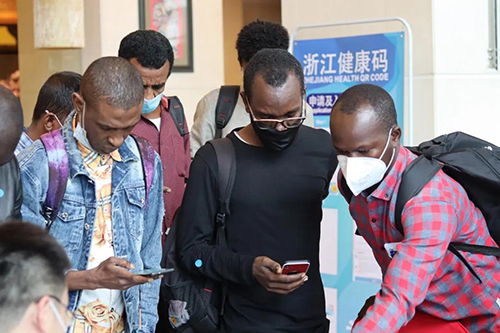 After landing in Yiwu and entering the market, Ibrahim felt that Yiwu did a good job of prevention and control, and also gave buyers a lot of policy incentives. This vibrant and business-friendly city fascinated him. He said, "The Yiwu market is a vane for the popularity of small commodities. I do n't know the latest trends at the market frontier, which has made me miss a lot of opportunities to make money. In the future, I plan to adjust the procurement method and go to the Yiwu market more. I can no longer make money. Chance slips away. "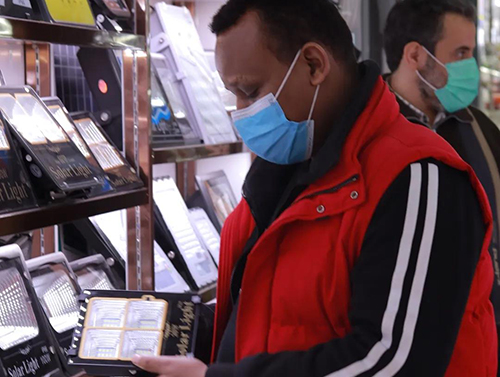 Holding a thick stack of purchase lists and looking at the familiar scene in front of him, Colombian foreign businessman Vanegas is very happy. He said that it was the peak season for summer supplies, emergency supplies, eyewear industry, and sports equipment, but an epidemic disrupted the customer's purchase plan and disrupted his trip to the Yiwu market. "I will stay in the Yiwu market for about three days, and I will focus on purchasing the required products, and the purchase amount is 1 million yuan." Vanegas said.
"How much capacity do you have in a day for this disinfectant?"
"I want 50,000 masks. Can the price be more favorable?"
"What material is this protective suit? Is there any relevant qualification?"
On the morning of March 27, the 2020 epidemic prevention product matchmaking was held in the fourth district of Yiwu International Trade City. There were continuous crowds in front of 54 booths, hundreds of showcases of epidemic prevention products were displayed in the window, and buyers "grabbed" supplies and distributors "grabbed" the market. One scene, the emergence of a global supply platform for epidemic prevention materials.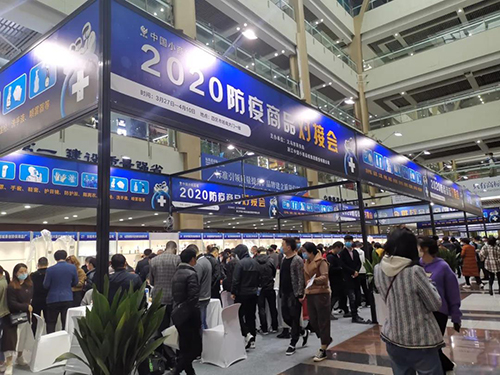 At present, global epidemic prevention materials are scarce. China has opened up commercial channels for many countries to import much-needed personal protective equipment and medical equipment. As a global trading hub city, Yiwu launched this matchmaking meeting to help merchants win more orders and to help fight the global epidemic. There are 54 business households participating in this matchmaking meeting, mainly involving protective covers, masks, masks, gloves, shoe covers, goggles, protective clothing, gowns, sprayers, forehead guns, hand sanitizers and other anti-epidemic products, which attracted Many foreign trade companies, e-commerce companies, and foreign businessmen based in Yiwu participated, which helped buyers to accurately connect with market operators and help the market revive.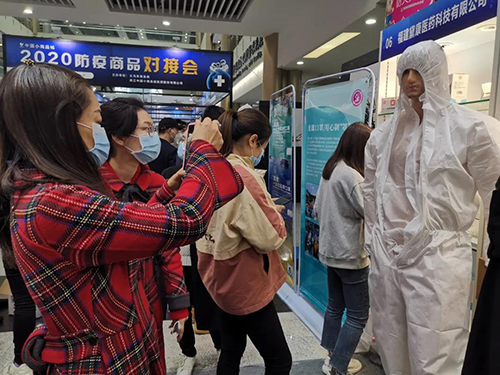 Looking at the goods face-to-face, inquiring, and comparing prices, whether it is a dealer or a buyer, I have a deeper heart, and the on-site transactions are very popular. According to statistics, on the first day of the event, there were a total of more than 27,000 passengers, on-site transactions amounted to 8.673 million yuan, and intent orders were 78.423 million yuan.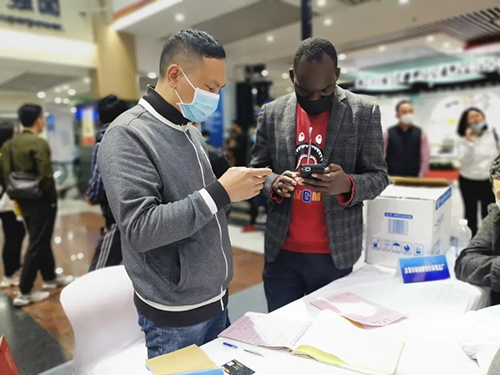 The matchmaking will last until April 10. If the demand from the supply and marketing parties is relatively strong, the matchmaking time may be extended by then. Guangdong Ksourcing will continue to take the responsibility of enterprises and actively create business opportunities for domestic and foreign suppliers and demanders.