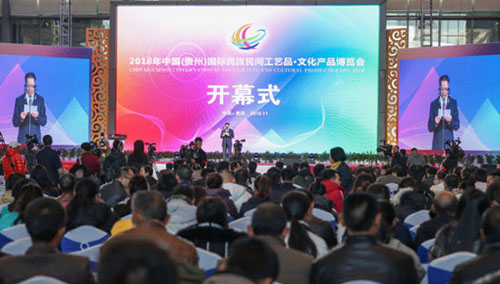 From November 23rd to 25th, China (Guizhou) International Folk Crafts and Cultural Products Expo was held in Guiyang International Convention and Exhibition Center in 2018. This year's "People's Fair" revolves around the theme of "showing the best of the travel and tourism, helping to get rid of poverty and tackling the hardship", and organizes the main activities such as folk competitions, exhibitions and exhibitions, investment promotion, trade negotiations, etc., and carries out supporting activities such as cultural performances and cultural travel experiences.

The "People's Fair" is jointly sponsored by the Provincial Party Committee Propaganda Department, the Provincial Department of Industry and Information Technology, and the Guiyang Municipal People's Government. The events are held in the No. 1 Hall, Hall 2 and the Registration Hall of Guiyang International Convention and Exhibition Center. The main body of Hall 1 is the Wenchuang section and the non-legacy project display area. Hall 2 is the enterprise exhibition, boutique display, and folk competition area. The colorful Guizhou cultural creative design competition and the "Top Ten Awards" awarding ceremony are held in the registration hall.
More than 70 overseas guests and traders from more than 20 countries and regions were invited to participate in the conference, more than 200 outstanding talents from Guizhou participated in the competition, and more than 200 Guizhou folk arts and crafts production and sales enterprises participated in the exhibition. activity. In the "Top Ten Selections" of Guizhou Cultural Industry in 2018, the top ten people in the cultural industry, the top ten brands and the top ten enterprises were selected; the Wenchuang Poverty Alleviation Exhibition Area showed the important achievements of the cultural and creative industries in Guizhou Province to help the poor and overcome the poverty; Wenchuang Interactive The exhibition area will showcase the non-legacy creation projects in Guizhou, such as weaving, dyeing, embroidering, paper-cutting, and kneading. The live performances will let the audience feel the joy of returning to life. "The weekend will be gathered in the "People's Fair". In the form of live performances, "The Eight-tone Singing", "The Opera", "The Songs of the Miao Nationality", "The Bell Dance of the Yi", "Zhengan Guitar Singing", "Tujia Swinging Dance" and other wonderful performances.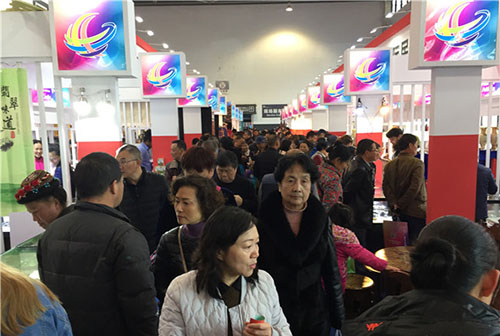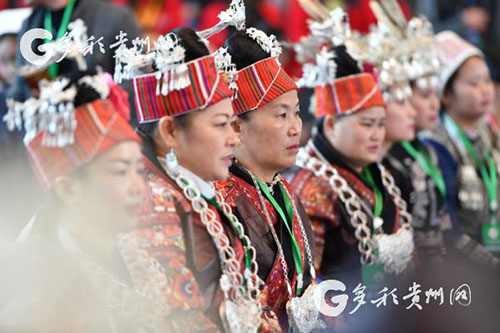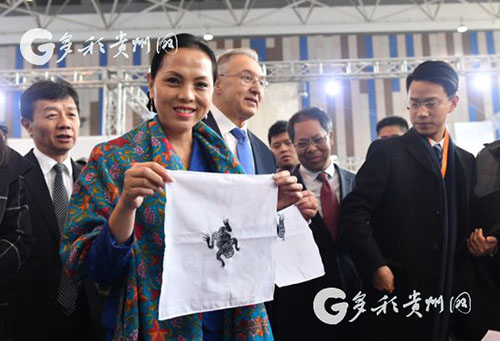 Entrusted by the Organizing Committee, Guangdong Ksourcing Exhition Co., Ltd. is responsible for the recruitment, planning and implementation of the International Pavilion of the "People's Fair":
Outcomes: Guangdong Ksourcing Exhition Co., Ltd. organized Uganda, Yemen, Iran, Russia, Ghana, India, Kazakhstan, Turkey, Egypt, Ethiopia, Tajikistan, Selga Republic, Nepal, Pakistan, Italy, Sri Lanka, Japan, Thailand, Kenya More than 70 cultural enterprises from 27 countries including Sudan, Britain, Zambia, Vietnam, South Korea and Madagascar, as well as Hong Kong and Taiwan in China participated in the fair.