China Hi-Tech Fair 2019
November 13-17, 2019
Shenzhen Convention and Exhibition Center, China
The theme of this year is:
"Invigorating the Greater Bay Area,through Opening Up and Innovation"
High-tech field super exhibition
The world's top technology is coming.
Win-win sharing cooperation and communication event
Global high-tech enterprises and talents are coming
9 major exhibitions bring more than 3,000 exhibitors
Over 5,000 high-level investors is gathering
More than 200 professional forums and events
A technology feast is coming!
China Hi-Tech Fair 2019 is looking forward to your joining
—
CHTF: The Most Anticipated Tech Fair of 2019▼
We will present:
●New technologies that can overturn existing market structure and influence the world
●New products that are gradually commercialized from the laboratory to the market
●Future industry leaders and their planned business ecosystems
●Unicorns and pre-unicorns with leading technology capability and business acumen
●60+ foreign senior government officials, scientists, executives from Top 500 Companies and KOLs
●40+ release campaigns for new products and technologies
●240+ tech seminars
●1500+ journalists from 200+ foreign and domestic media outlets


National Tech Fair,Globally Recognized Event▼
♦China Hi-Tech Fair (CHTF), are highly valued by MOC, MST, MARA, SIPO, CAS, etc. Every year, they will organize delegations to come.
♦The national leaders who attended the previous high-tech fairs include: Zhu Rongji, Wu Bangguo, Wu Yi, Zeng Peiyan, Hui Liangyu, Wang Yang, Liu Yandong and many leaders of the National People's Congress and the CPPCC.
♦Important guests attending the High-Tech Fair include:Mr. Endre Spaller, Vice President of- National Innovation Office, Hungary;Mr. Guo Guangcan, CAS Academician and Quantum Informationist;Derek Aberle, President of Qualcomm Incorporated;Pony Ma, Chairman of Board of Directors of Tencent;Robert H. Grubbs, a 2005 Nobel Laureate in Chemistry;Sir Christopher Antoniou Pissarides, the 2010 Laureate of Nobel Economics Prize;Jim Rogers, Wall Street Investment Master


▼Pavilions▼
National High-Tech Achievements & General Show
●National High-Tech Achievement
●Innovation Research & Development
-International Pavilion and "Belt and Road" Area -Hi-Tech Start-ups
-Investment & Consulting Service -Makers
Specialized Shows:
IT, energy conservation and environmental protection, new energy, construction science and technology innovation, new materials, advanced manufacturing, smart city, smart healthcare, optoelectronic display, aerospace and aviation technology, civil-military integrated technology, and sensor technology & IoT.
Sub-venue:
Talent Fair of CHTF
Emergency&Safety Technology of CHTF



▼Activity▼
Forums
●China Hi-Tech Forum
●High-level forum hosted by Ministries
●National Information Release
Professional Tech Workshops
●Professional Tech Workshops
●Professional Salons
●New Products and Technologies Release
Events & Activities
●Project Financing Training
●Project Financing Road Show
●Project Match-making Events
●Buyer Sourcing Conference
●Award Ceremony
●Outstanding Innovative Products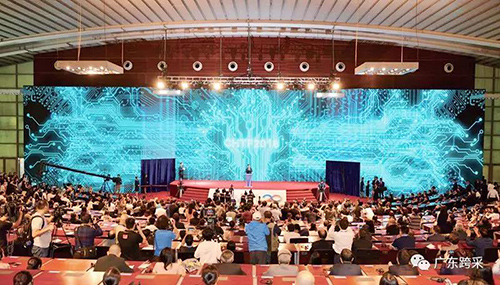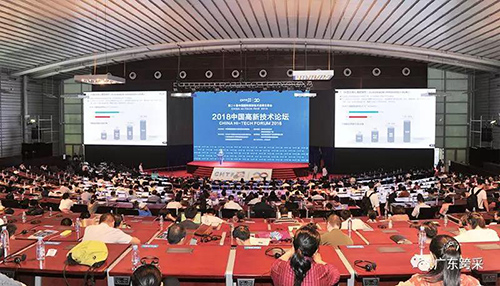 ▼Review▼
The 20th China Hi-Tech Fair in 2018 covered 140,000 ㎡, and featured 3,356 participating exhibitors. The 11,322 projects on exhibition included smart vehicles, IoT, smart manufacturing, AI, energy conservation and environmental protection, AR/VR, Internet+, biomedicine, big data, unmanned systems, smart cities, aerospace, new energy, new materials, optoelectronic panels, and modern agriculture. In 2018, 41 national and international organizations and a total of 141 delegations, attended China Hi-Tech Fair. Delegations came from 32 cities and provinces, including Beijing, Shanghai and Guangdong (including the Xinjiang Production and Construction Corps), as well as from Hong Kong, Macao, and Taiwan. Exhibitions showcasing research advances of 27 higher education institutions were meticulously displayed. A total of 255 activities were held, including various high-level forums, professional technology forums, industry salons, and technology conferences. There were 563,000 visitors from 103 countries and regions. Its professional visitor popularity index was as high as 246, meaning an average of 246 professional visitors attended each exhibition booth each day. Over 1,500 journalists from over 200 media outlets attended and reported on the grand event.

▼Contact▼
Guangdong Ksourcing Exhibition Company
Phone:020-38109030
E-mail:850259598@qq.com
Web:www.ksourcing.com