At 10 o'clock on the morning of June 26, the 16th China International Small and Medium Enterprises Fair Healthy Pension Project supply and demand procurement matchmaking meeting was successfully held in Guangzhou. Nearly 100 representatives of elites in the industry, experts, scholars and representatives of the elderly industry attended the meeting and actively exchanged ideas for the development of the old-age industry.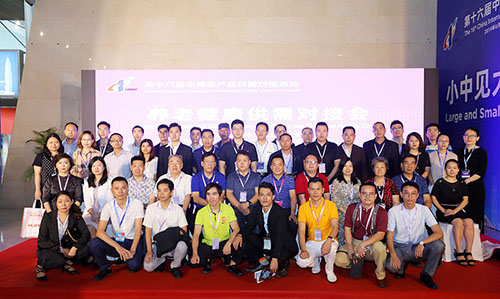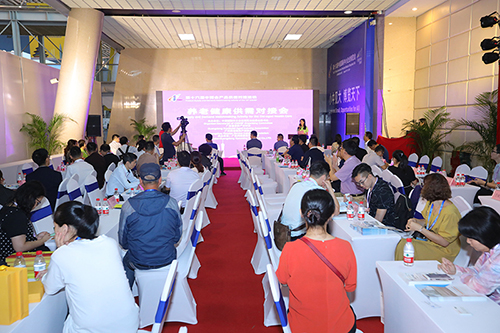 Based on the China Expo, the docking will be based in Guangdong and facing the whole country. It will build a platform for the supply and demand of advanced pension products, technologies and services, and create conditions for the development of the elderly health industry. The Docking Association also provides services such as policy interpretation, technical exchange, and supply and demand docking for the common problems in the development of SMEs in the elderly industry, and helps the high-quality development of small and medium-sized enterprises.
Chen Wenguang, President of Guangzhou Aged Care Service Industry Association, attended the meeting and delivered a speech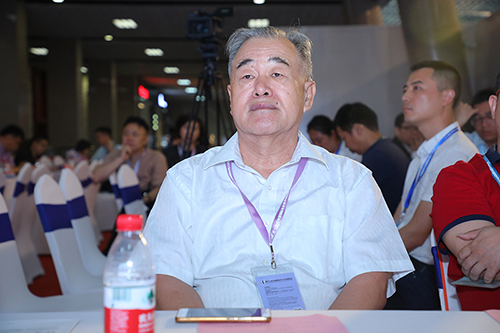 Consultant of Guangzhou Aged Service Industry Association and Project Commissioner of China Supporting Foundation Foundation Li Junhua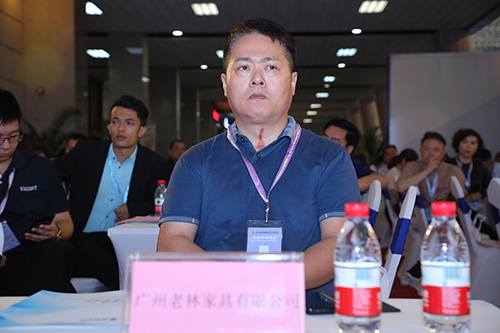 Executive Director of Guangdong Old Age Industry Association Zhang Haofu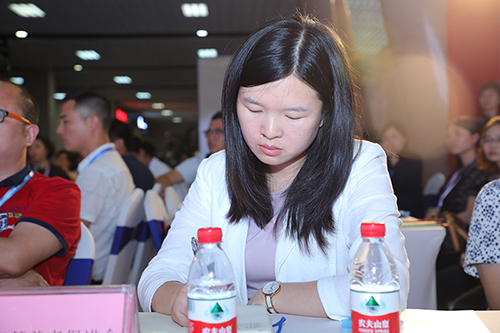 Deputy Secretary General of Guangzhou Smart Retirement Promotion Association Yan Fangfang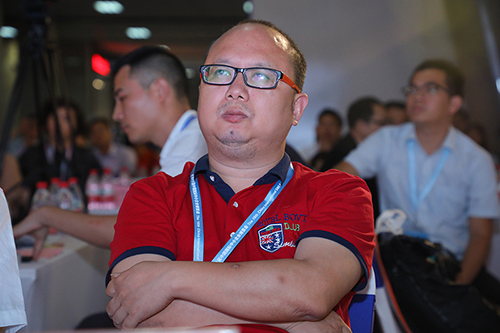 Secretary-General of Guangdong Provincial Pension Service Association
Executive Executive President of Guangdong Aging Industry Association, General Manager ofGuangdong KSourcing Exhibition Co., Ltd.Hong Wenchao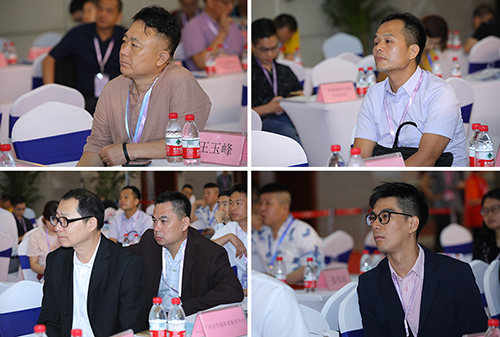 Concentrated delegates
At the docking meeting, representatives from four different companies made company or product sharing.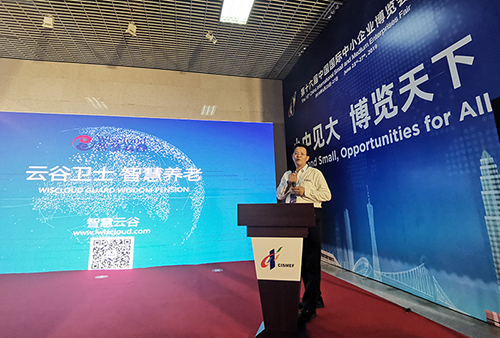 ▲ Zhou Bin, deputy general manager of Yungu Cloud Computing Co., Ltd. gave a speech entitled "Yungu Guardian Wisdom Pension" at the meeting. He stressed that it is necessary to provide services for the elderly through intelligent means such as face recognition, and also proposes to be a smart and safe community to build a community of elderly care and smart services.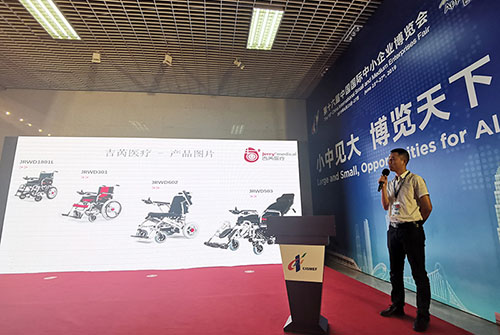 ▲ Huang Fei, sales manager of Jiulong Medical Devices (Shanghai) Co., Ltd., introduced the development history of his company, and introduced three new medical device products developed by Jixi, such as electric wheelchairs, to help the elderly solve problems. Inconvenient to go out and other issues.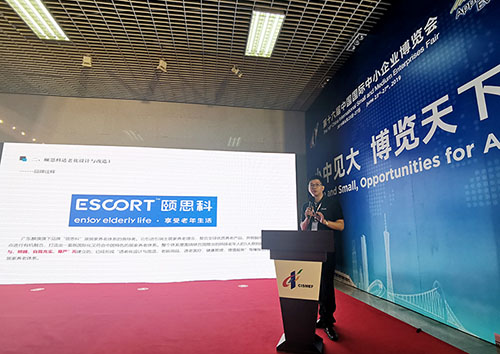 ▲ Li Wenyong, deputy general manager of Guangdong Qilin Pension Health Industry Co., Ltd., briefly described the company's main business. He said that the company is opening the ESCORT home aging design and transformation "100-city thousand stores" franchise chain project.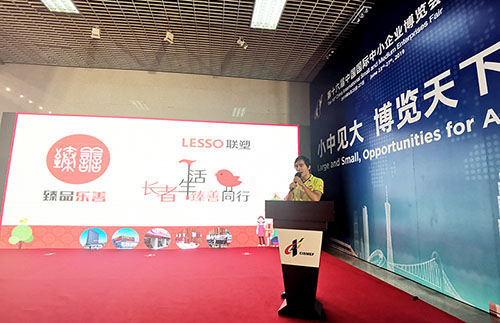 ▲Huo Minghui, Director of Planning and Marketing Department of Guangdong Yipin Leshan Health Management Co., Ltd. introduced the training cases of nursing professionals, the model of aged care products store and the proposed old people about dementia in the speech "Integrated Platform for the Development of the Industry Chain of the Aged Industry" Problems such as overall solutions.
One of the highlights of the matchmaking meeting was the high frequency of docking. Many initial "matching" organizations have conducted "one-on-one" in-depth negotiations. According to statistics, nearly 100 companies, institutions, hospitals, communities, industry associations and other institutions involved in the docking have received more docking information. These docking information mainly focuses on pension services, smart pension, smart medical care, community pension, and appropriate Old transformation and other fields.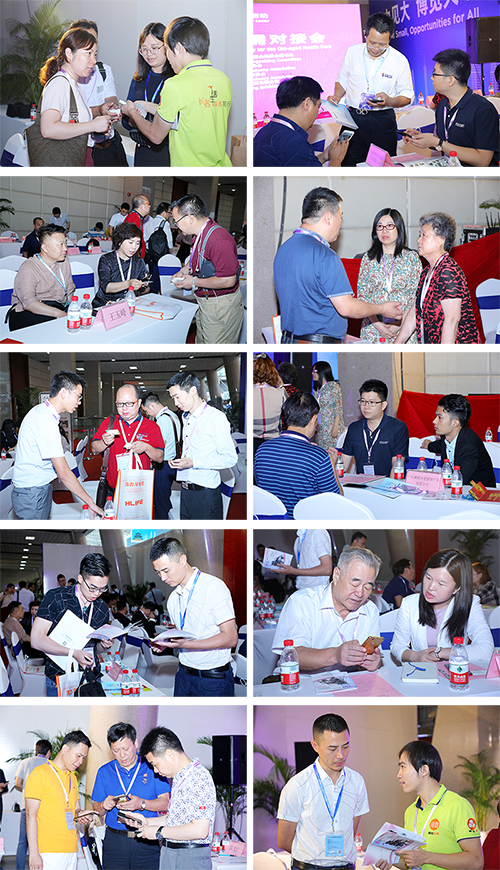 Docking meeting exchange site, the atmosphere is very hot
The Docking Association will be hosted by China International SMEs Expo Affairs Bureau, China International Eldderly Health Industry Expo Organizing Committee, Guangdong Aging Industry Association, Guangdong Pension Service Association, and Guangdong KSourcing Exhibition Co., Ltd.