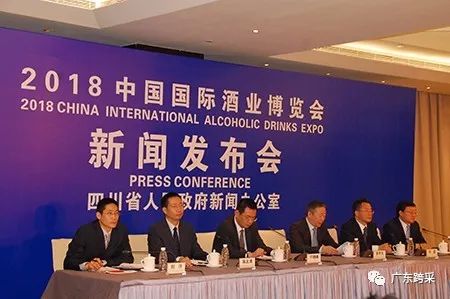 March 2018, we meet in Luzhou, shared event!
Wine vane, China International Alcojolic Drinks Expo
China International Alcojolic Drinks Expo (CIADE 2018), organized by China Wine Industry Association, will be grandly opened in Luzhou on March 25-28, 2018.
China International Wine & Spirits Expo is the only international wine specialty exhibition approved by the Ministry of Commerce of the People's Republic of China. Since it was held in 2006, China International Wine & Spirits Fair has been successfully held for eleven sessions. More than 700 exhibitors from 36 countries and regions participated in the 2017 Wine Expo, an increase of 200 more than in 2016, involving over 1000 brands at home and abroad. More than 3,000 participants attended the ceremony, including 360 government leaders, over 300 foreign guests, about 2,400 exhibitors, distributors and purchasers. The total number of visitors to the show reached 2.06 million. Cash transactions of liquor products amounted to nearly 10 million yuan , 246 items of wine contract, the intention to sign the amount of 36 billion yuan. At present, China's wine industry is in a critical period of development and adjustment. China Wine Industry Association held this industry event in Luzhou, a wine city. It aims to build an exchange, cooperation and win-win high-end platform for exhibitors at home and abroad to promote the liquor market Healthy, orderly and comprehensive development.
Exhibition basic information:
Exhibition Time: 25-28th March,2018
Location: Luzhou city Sichuan Province,China
Exhibition theme:Toast China, taste the world
Exhibition size:More than 80000 square meters, is expected to exhibitors will be more than 1,000, professional buyers dealer will be more than 3500 people

Organization:
Sponsor:
China Wine Industry Association
Organizer:
Sichuan Provincial Department of Commerce
Sichuan Expo Bureau
Luzhou People's Government
Exhibition Planning:
China's famous pub, international fine museum, domestic comprehensive museum, the International Pavilion and the "Belt and Road" pavilion, wine equipment package Museum
Exhibition content:
The world's top boutique wine show
◇International Wine Exhibition
The most authoritative liquor exhibition: Maotai, Fenjiu, Wuliangye, Yanghe Daqu, Jiannanchun, Gujing Gong Dong wine, Xifeng wine, Luzhou Laojiao special song, Quanxing Daqu, Shuanggou Daqu, Yellow Crane Tower, Langjiu, Wuling wine, Baofeng Wine, Song River liquid, Tuopai ...
The most professional wine exhibition: Changyu, the Great Wall, Dynasty, harvest, Veyron, Tonghua, Mogao ..
The most comprehensive fruit liqueur, health wine exhibition: fresh wine, coconut island, to neutralize, golden wine, bamboo green, Guan Sheng Yuan.
The largest brand of beer show: Budweiser, Carlsberg, Qingdao, Yanjing, China Resources Snow ...
The most high-end wine show: whiskey, brandy, vodka, rum ...
The most classic wine exhibition: Huiji Mountain, daughter red, Shikumen, Gu Yue Long Shan, tower licensing ...
◇Winery wine show
The world famous distilled wine winery
World famous wineries wine
Chinese liquor winery
Chinese wine winery
◇Famous wine show
Erguotou, Laobaigan, pull over the well, Jingzhi, present-day margin, Yangshao, four special, jade ice ...
◇Wine Collection Exhibition
Maotai, Wuliangye, Luzhou, Fen, Xifeng Liquor, Gujing Gong, Dong wine, Jiannanchun
The best new product exhibition
Extension activities:
|Luzhou Laojiao "seal ceremony"
|"2018 China International Wine Expo" opening ceremony
|China International Wine Forum
|2018 China (Sichuan) Pilot Free Trade Zone South Sichuan Lingang Area Investment and Trade Fair and Key Projects Signing Ceremony
|The main guest country activities
|The 2017 annual new wine products drink Awards, awards ceremony
|"Wine City Sword · wine hegemony" National Sommelier Competition
|2018 Wine Expo manufacturers matchmaking
|Sichuan wine new product promotion
|Chinese Cocktail Tasting Promotion
|Wine packaging creative exhibition
|Internet + Wine Culture, Internet + Wine Cellar Travel, Internet + Wine Licensed Products Wine Expo Network Interactive Events
|2018 Wine Fair Carnival
Merchants offer:
-Chinese traditional liquor business
-Chinese liquor typical brand enterprises
-Chinese famous wine business
-Leading domestic health wine companies
-Domestic well-known beer group
-Rice wine representative enterprises
-Internationally renowned wine business
-The world famous distilled spirits, the main producing areas of wine, business associations
-Major national liquor brand distributors and brand operators, electricity supplier representatives
-"Belt and Road" along the national political distinguished guests
Exhibitor List (Past):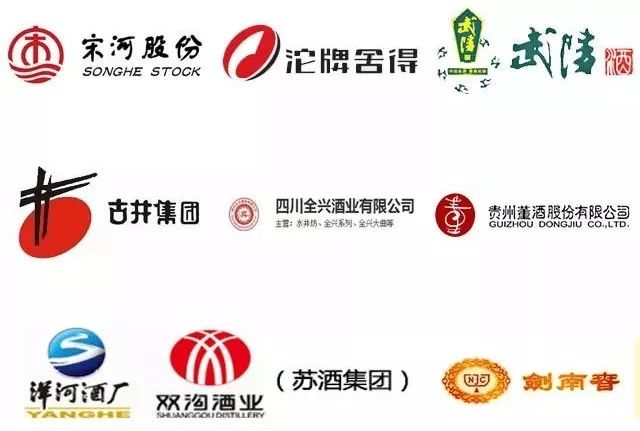 Exhibition contact:
Guangdong Ksourcing Exhition Co., Ltd. 020-38109030