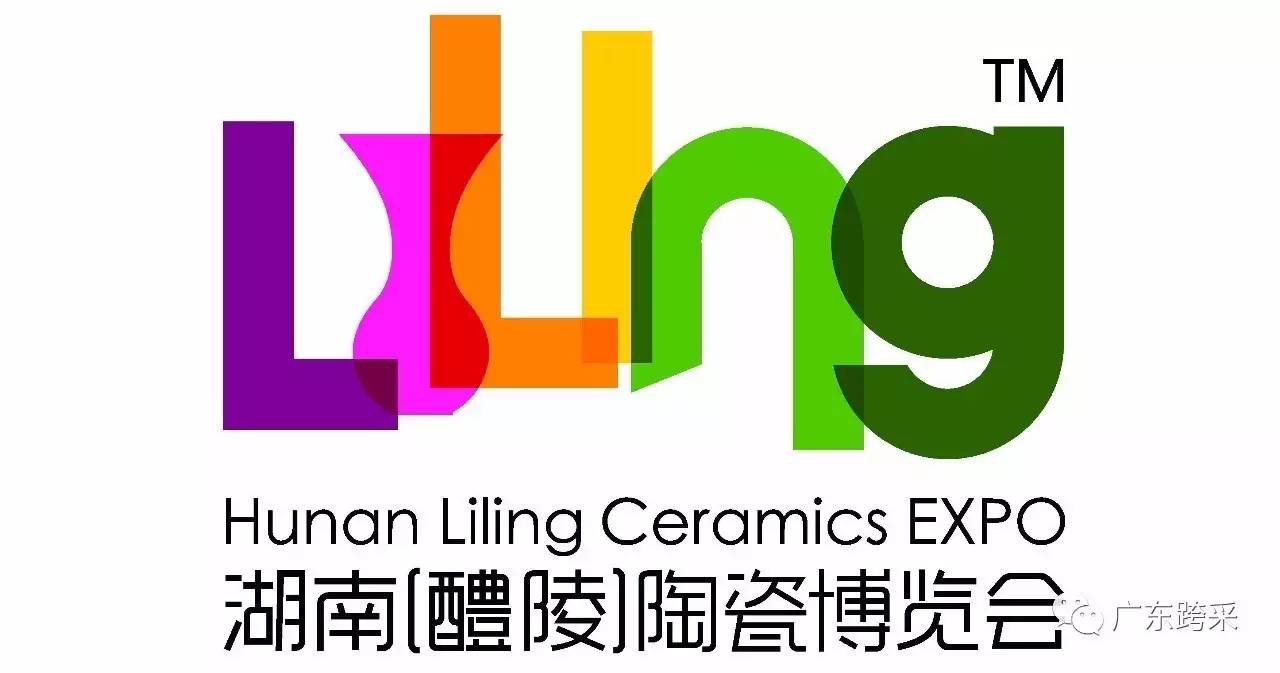 展会名称/name:
2017中国(醴陵)国际陶瓷产业博览会
China (Liling)International Ceramic Industry Expo
展出时间/Date:
2017年9月28日-30日
September 28-30,2017
展出地点/Venue:
中国陶瓷谷国际会展中心(湖南-株洲-醴陵)
China Ceramic Valley International Convention and Exhibition Center (Liling City, Zhuzhou District,Hunan Province)
指导单位/Instructor:
国务院发展研究中心
Development Research Center of the State Council
主办单位/Host:
中国陶瓷工业协会、湖南省商务厅、湖南省贸促会、株洲市人民政府
China Ceramic Industry Association、Hunan Provincial Department of Commerce、Hunan Province CCPIT、Zhuzhou Municipal People 's Government

承办单位/Organizer:
醴陵市人民政府
Liling Municipal People's Government
招展单位/Fluttering:
广东跨采展览有限公司
Guangdong Ksourcing Exhibition Co., Ltd
展览面积:30,000平方米
参展企业:300家
观众人数:120,000人次
Exhibition area: 30,000 square meters
Exhibitors: 300
Number of visitors: 120,000 people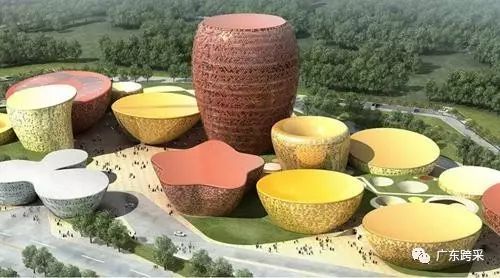 2
醴陵概况/Introduction of Liling
醴陵市位于湖南省东部,总面积2157平方公里,总人口106万。因盛产陶瓷、花炮,而在国内外享有盛名。是世界釉下五彩瓷原产地,中国"国瓷"、"红官窑"所在地和花炮祖师李畋故里,是"中国陶瓷历史文化名城"和"中国花炮之都"。县域经济基本竞争力位列全国百强。
Located at Eastern Hunan Province, Liling Covering an area of 2,157 Square Kilometers and having a total population of 1,06 million. It enjoys a high reputation both at home and abroad for abounding in Ceramics and fireworks. Liling is the origin of Underglazed Five-color Ceramic,Chinese Premise of " National Porcelain" and " Red Imperial Kiln", The Hometown of Fireworks founder Tianli, "Famous Historic City of Chinese Ceramics" and " Capital" of Chinese Fireworks."County economic competitiveness ranks top 100 in the country.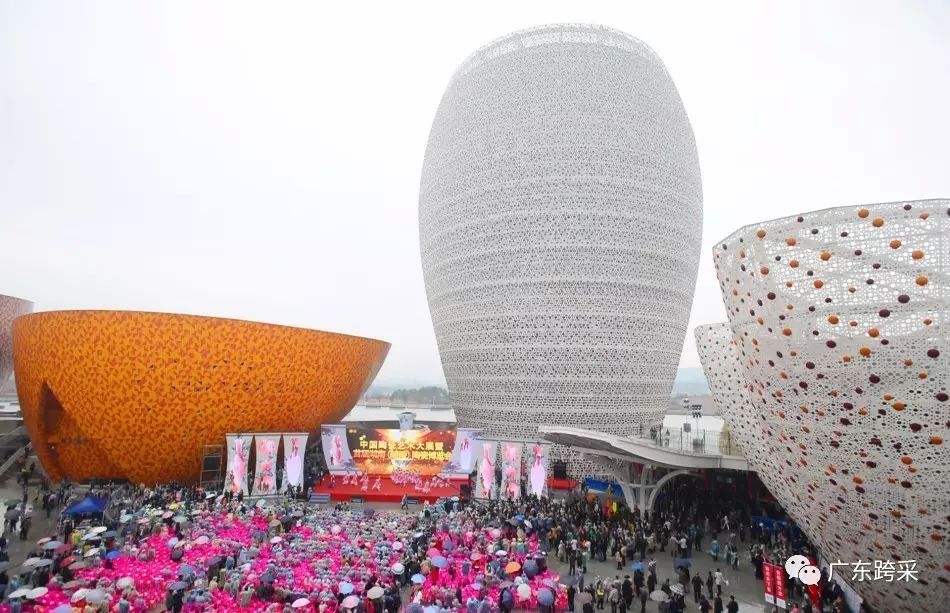 3
展会定位/Exhibition orientation
以"中国陶瓷谷"地域名片为依托,注重展会内容与形式的创新,努力实现历史、现实与未来相结合,博览、论坛与交易相联合,文化、科技与产业相融合,打造"湖南国际性工业博览会"第一会展品牌。
To "China Ceramic Valley"geographical card as the basis, pay attention to the exhibition content and form of innovation, and strive to achieve the history, reality and future integration, Expo, forum and trade together, culture, technology and industry integration, to create"the first exhibition brand.of"Hunan International Industrial Fair"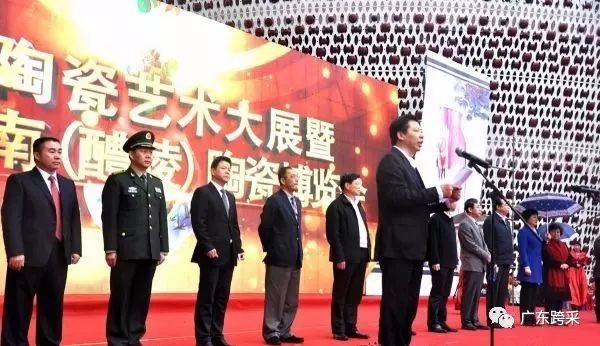 中国陶瓷产量和出口量在世界上位居前列。醴陵乃至中国亟需能够将陶瓷产业向全世界呈现的展会平台。我们势必将瓷博会打造成国际性展会。
China's ceramic production and export volume is in the forefront of the world. Liling and even China need the exhibition platform to present ceramic industry to the world. We are bound to make porcelain Fair as an international exhibition.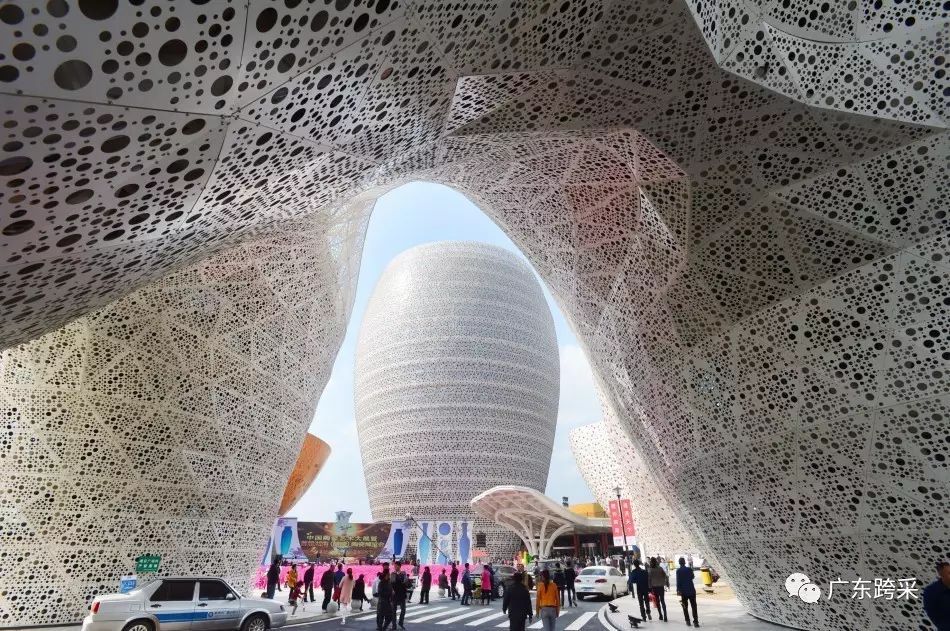 此次瓷博会涵盖了日用瓷、艺术陶瓷、工业陶瓷、陶瓷装备、陶瓷新材料等五大系列4000多个品种,形成了覆盖艺术、餐饮、电力、建筑、信息等领域的产品体系。按"强化优势,优化结构,提升品牌,集群发展的"原则,力争2020年将陶瓷产业打造成千亿集群。
The porcelain fair covers more than 4,000 varieties of daily porcelain, art ceramics, industrial ceramics, ceramic equipment, ceramic new materials, etc., forming a product system covering the fields of art, catering, electric power, construction and information. According to "strengthen the advantages of optimizing the structure, enhance the brand, cluster development" principle, and strive to create a ceramic industry in 2020 with hundreds of billions of clusters.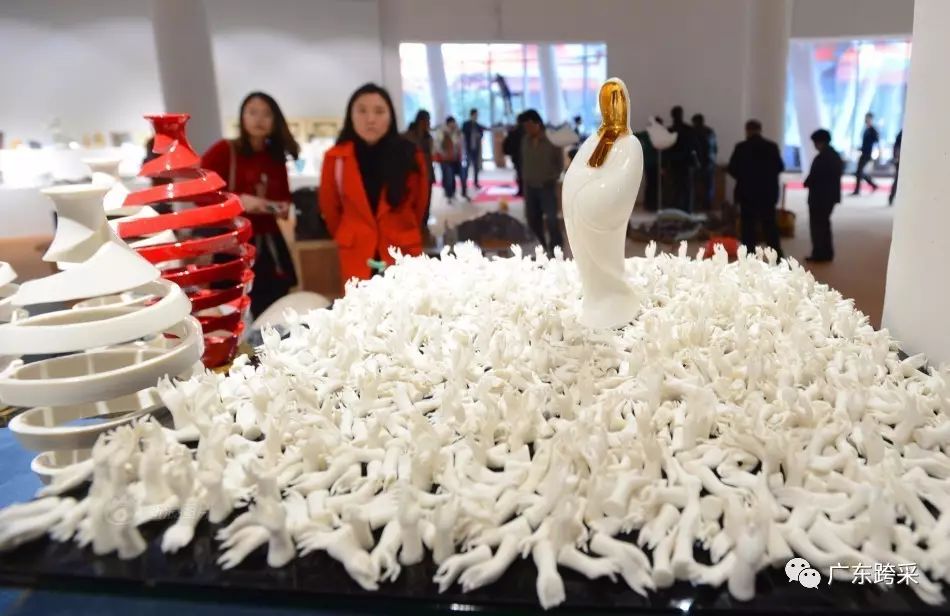 The core of the porcelain fair will focus on the technical advantages of ceramics, continue to provide the opportunity to show the porcelain fair to the world.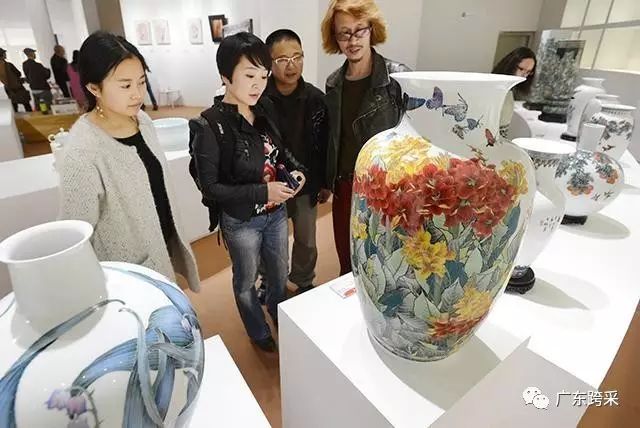 瓷博会将立足于展览展示、论坛交流、文化旅游等,运用线上线下大数据陶瓷产业运营模式,结合互联网+经济理念及其操作模式,打造线下实体的同时,打造线上数字版的全方位陶瓷交流与发展平台,努力推进中国陶瓷的持续发展与健康成长。
Porcelain Fair will be based on the exhibition, forum exchange, cultural tourism, the use of online and large data ceramic industry business model, combined with the Internet + economic philosophy and its mode of operation, to create offline entities at the same time, to create online digital version All-round ceramic exchange and development platform, and strive to promote the sustainable development of Chinese ceramics and healthy growth.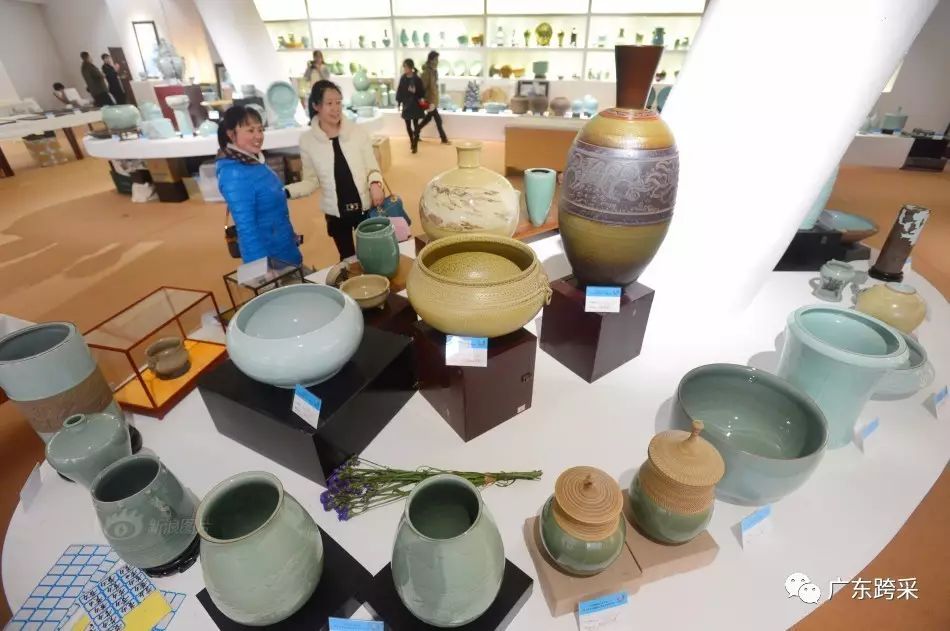 中国硅酸盐学会陶瓷分会年会

Chinese Society of Silicate Society Annual Meeting

中国轻工工艺品进出口商会陶瓷行业年会暨陶瓷产业高峰论坛

Annual Meeting of Ceramic Industry and Ceramic Industry Summit Forum, China Chamber of Commerce for Import and Export of Light Industrial Products and Arts-crafts

重点项目签约仪式+名企推荐交流会

Key project signing ceremony + recommended enterprises exchange meeting

中国陶瓷谷.五彩新醴陵焰火晚会

Fireworks Party in China (Liling)Ceramic Valley

吉尼斯纪录.世界最大陶瓷拼图

Guinness Records. The world's largest ceramic puzzle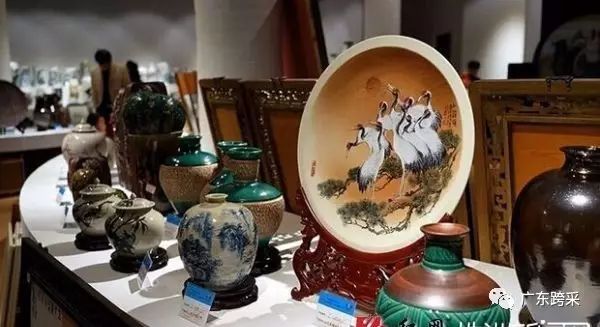 6
展会活动/Exhibition Activities
中国硅酸盐学会陶瓷分会年会

Chinese Society of Silicate Society Annual Meeting

国际晚宴 Porcelain Banquet

开幕式 Opening Ceremony

陶瓷产品展览展销 Ceramic Products Exhibition

吉尼斯纪录:世界最大陶瓷拼图

Guinness Record:The Biggest Porcelain Puzzle in the Word

招商项目签约

Investment Project Signing

瓷博会陶瓷爆款网红特卖暨大师网红分享会 Ceramic Fair-ceramic Popular Series Sale and Master Online Celebrity Sharing Session

中国轻工工艺品进出口商会陶瓷行业年会暨陶瓷产业高峰论坛 Annual Meeting of Ceramic Industry and Ceramic Industry Summit Forum, China Chamber of Commerce for Import and Export of Light Industrial Products and Arts-crafts

中国陶瓷谷.五彩新醴陵文艺晚会

Cultural Show In China (Liling)Ceramic Valley

中国陶瓷谷.五彩新醴陵焰火晚会

Fireworks Party in China (Liling)Ceramic Valley

"五彩瓷城"魅力之旅 Glamour Tour of Colorful Ceramic City

陶瓷互动体验 Ceramic Interactive Experience

"瓷韵天使"服装秀 Ceramic Angel Fashion Show

美食嘉年华 Delicacy Carnival

"五彩缤纷"快乐购"Colorful"Happy Shopping

"瓷心不渝"慈善拍卖 Enduring Ceramic Auction

经典再造.当代国际陶瓷设计邀请展暨匠心玖月.当代国际玻璃艺术邀请展 Contemporary International Ceramic Design Invitation Exhibition The International Glass Art Invitation Exhibition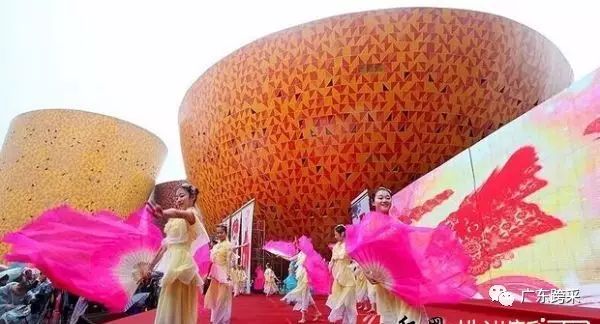 7
参展申请/Application for Exhibiting
Participation conditions: foreign enterprises
日用陶瓷、艺术陶瓷、工业陶瓷、陶瓷装备、陶瓷新材料等相关的国际陶瓷产品企业参展。
ceramics for daily use, art ceramics, industrial ceramics, ceramic equipment, ceramic new materials and other related international ceramic products
免费参展
Free Participation
免费特装展位搭建
Free special booth building
国外展商免费住宿:9月25日-30日(6晚)
Foreign exhibitors with free accommodation :September 25-30( six nights)