Set sail against the wind, get together and win!
First look at an important notice:
The 4th China (Guangzhou) International Senior Healthcare Industry Expo (the "EldExpo(Guangzhou)") was originally scheduled to be held in the Canton Fair Complex on August 28-30, 2020. Will be held as scheduled! In August, Guangzhou, Pazhou, we are here to stay!
About 2020EldExpo(Guangzhou)
Professional retirement event in Guangdong, Hong Kong and Macau Greater Bay Area, China.
The Guangdong-Hong Kong-Macao Greater Bay Area of China includes 2 special administrative regions and 9 cities in the Pearl River Delta, with a total area of 56,000 square kilometers. At the end of 2018, the total population reached 70 million. It is one of the regions with the highest degree of openness and the strongest economic vitality in China. It has an important strategic position in the overall national development. The Guangzhou Old Expo provides a professional platform for the development of the Guangdong, Hong Kong and Macau Greater Bay Area elderly care market. It provides domestic and foreign elderly care services, smart pensions, medical devices, rehabilitation aids, aging homes, hospitals and smart healthcare, biomedicine, health and chronic disease management, Professionals such as elderly daily necessities, medical furniture, etc. create opportunities for gatherings, exchanges, learning and cooperation, and invite 5000+ elderly care services, medical aids, biomedical institutions, 10,000+ distribution agents and other core businesses to create efficient growth and cooperation Platform!
In August 2020, brand exhibitions, live lectures, summit forums, and matchmaking meetings broke out in the same period, and they were wonderful.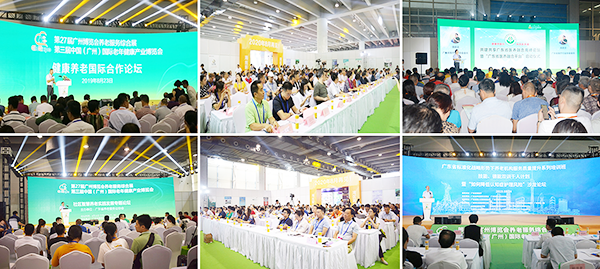 Upgrading of exhibition scale opens a new chapter of brand
The scale of this exhibition will be upgraded. The 16 themed exhibition areas in 2 halls are newly divided. The exhibition area totals 20,000 square meters and 800 booths are set up. It is expected that more than 350 companies will participate in the exhibition. Over the same period, more than 10 professional conferences will be held and more than 12,000 professional visitors will attend , Will rise in the huge opportunities for economic development in the Guangdong, Hong Kong and Macao Greater Bay Area, create more brand value for customers, and create the most influential brand exhibition in the elderly health industry.
New themed exhibition area division to efficiently promote business docking
In order to facilitate more convenient trade negotiations and cooperation between exhibitors and buyers, this year's Guangzhou Old Expo has carried out comprehensive planning: 16 major themed exhibition areas will be set up, 12 major categories of old exhibits will be displayed, and the entire industry chain Covering, gathering high-end exhibitors, buyers, and industry professionals from all over the world, and connecting with the international senior care community, it is an ideal platform for industry professionals to implement a one-stop purchasing plan.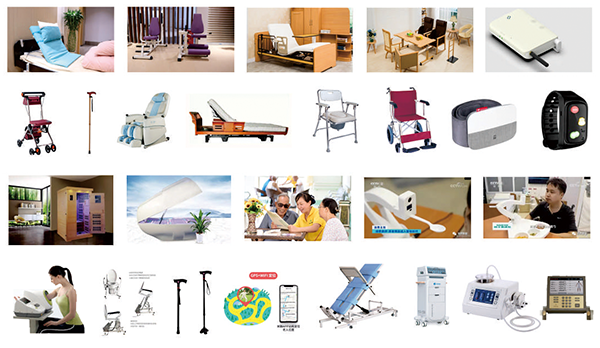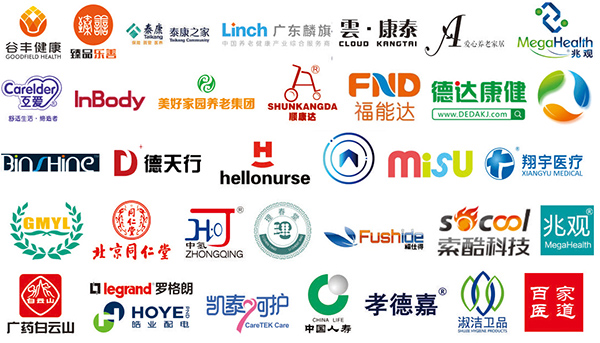 High-standard simultaneous activities, setting new trends in the pulse industry
During the exhibition, more than 20 high-standard and high-quality themed events will be held, covering policy interpretation, technical seminars, retirement training, hotspot focus, trend preview, new product launches, business matching, and other rich content. Experts will be close to you.
Great value professional seller service, efficient conversion
This year's old expo provides eight value-for-money professional buyer services, including visits, inspections, exchange meetings, tourism, ticketing and other services. The organizing committee will continue to strengthen cooperation with the health system, civil affairs system, disability federation system, and medical rehabilitation system of various provinces, and organize buyers from provincial and municipal pension institutions, hospitals and their medical and nursing institutions, and social health centers to attend the meeting , Matching and matching related resources for enterprises in a timely manner.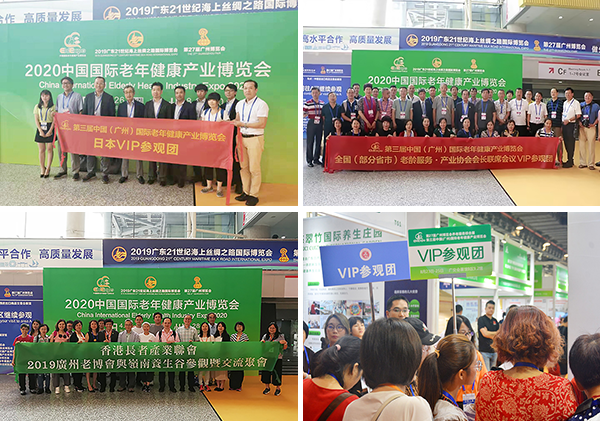 As a professional retirement event in the Guangdong, Hong Kong, Macau and Greater Bay Area of China, EldExpo will adhere to the platform role of the "vanity health industry weathervane", adhere to the "policy guidance, keep close to the market" strategy, and build a world with thousands of elderly people. Senior retirement event, looking for the future, together for a win-win situation!
The recruitment of the 4th China (Guangzhou) International Senior Health Industry Expo has now started!
Booths are in hot booking
August 28-30,
Looking forward to meeting you in Guangzhou!
Booth booking:
Mr. Peng 18824131115
Email: eld@eldexpo.com